Welcome to KB Kennels
We are a family owned small breeder on the north eastern plains of Colorado, we strive to create a better dog that is an excellent hunter and family dog and one that is healthy. We also train all of our own dogs and run them in hunt tests in the spring thru the fall. All of our dogs are hunted in the upland and are great waterfowl hunters. Our dogs are a very important part of our lives and live in the house with us, we have kennels set up in our house where they sleep at night. We love spending time with them everyday and watching them in the different hunt tests that they run. With their great personalities Labs make great family pets.
Riley 2016 National Bird Dog Circuit Pointing Dog of the Year
Watch the pursuit channel starting this fall to watch Riley achieve dog of the year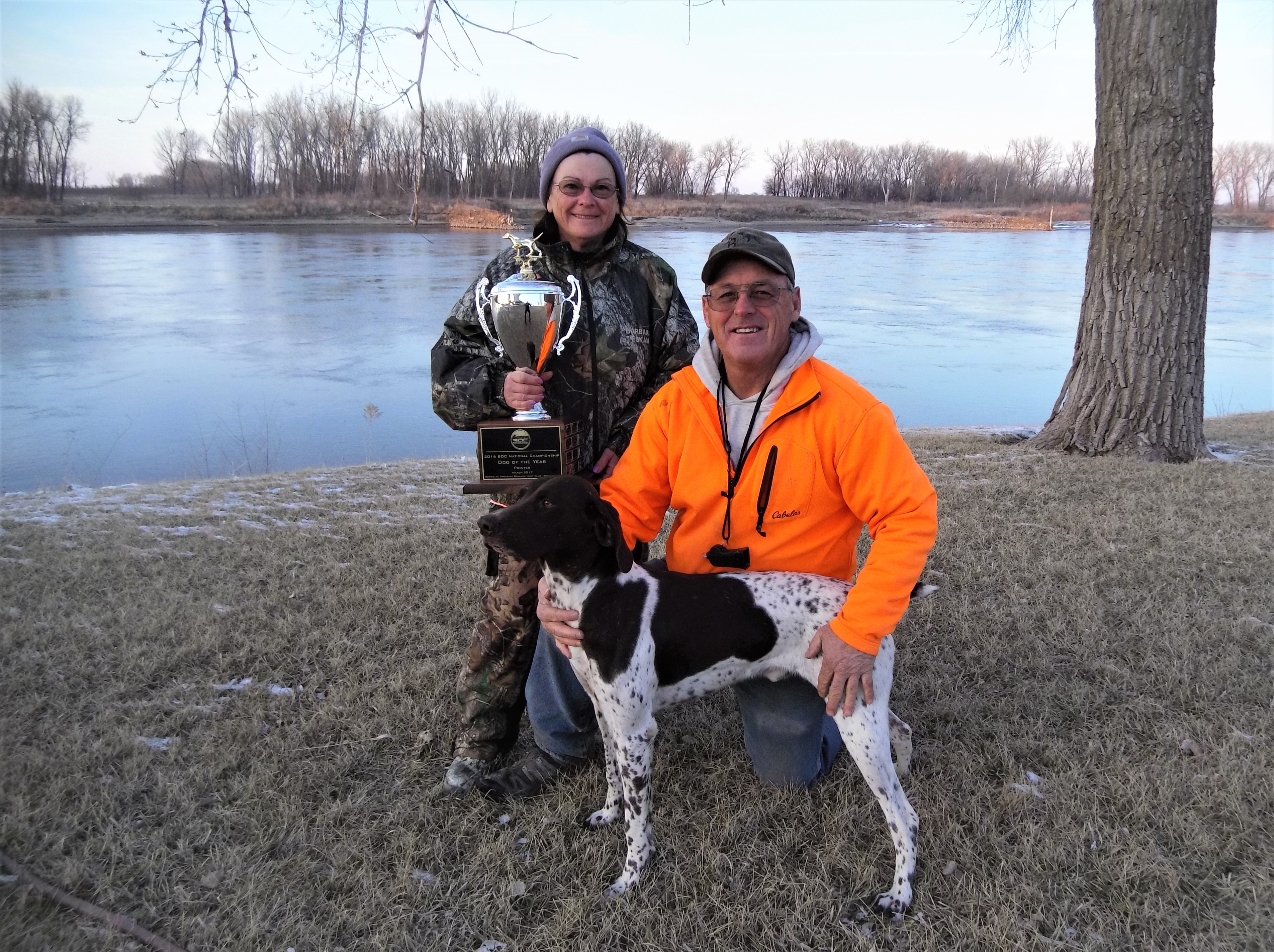 Dogs compete in tournaments starting Jan 1st thru December 31st and 2 dogs from each region qualify to compete for dog of the year based on qualifying points and champion points for the year at Nationals the following year, there are 12 dogs total. The competition started on Sunday at Tekamah, Nebraska with doubles and is finished on Monday with a singles run, the 2 scores are combined for the dog of the year. Kevin and I ran Riley in doubles and at the end of the day he had a 2 minute lead going into his singles run with Kevin, all said and done Riley finished a minute and a half ahead of all the dogs and received the title 2016 Pointing Dog of the Year. We are so proud of him and all his accomplishments this year.
*OUR POINTING LABS* click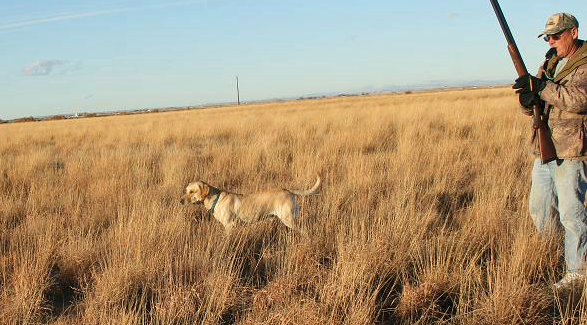 *OUR FLUSHNING LABS* click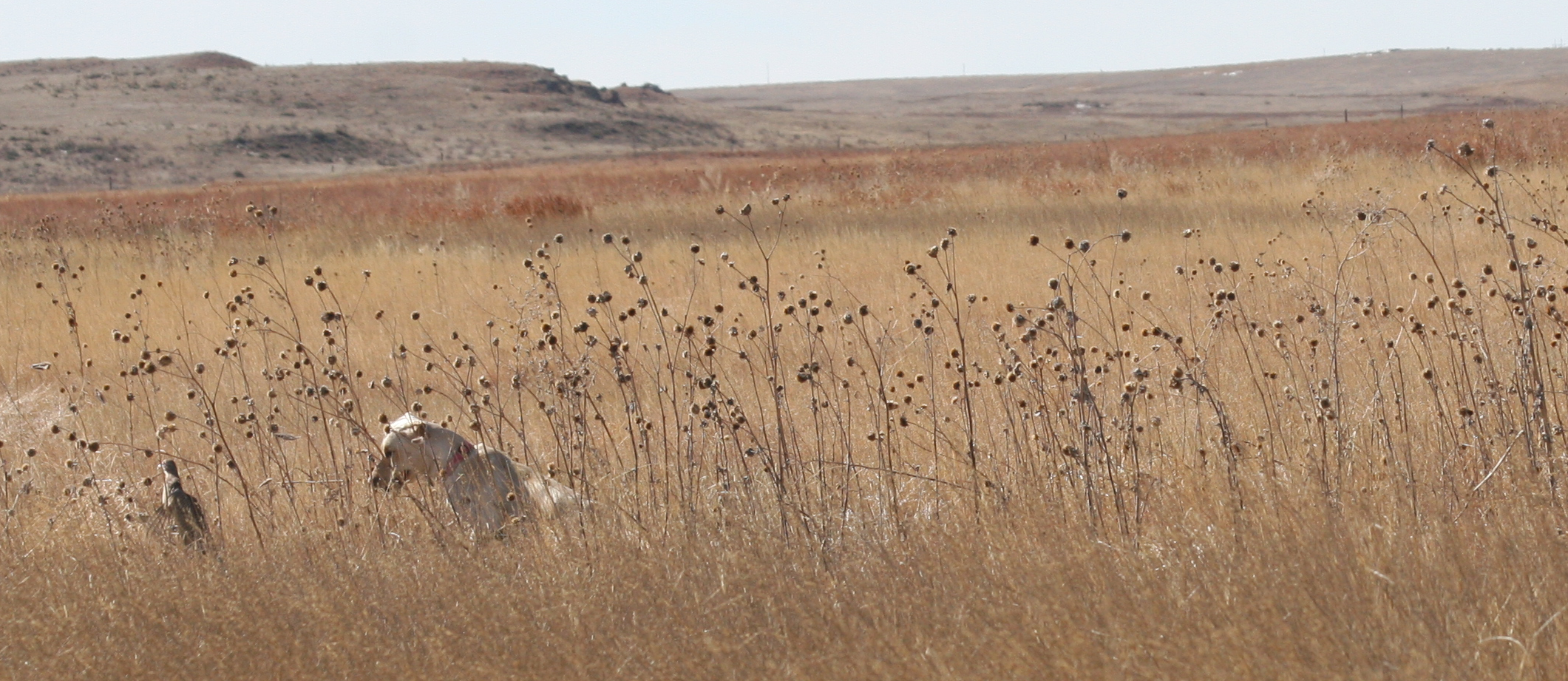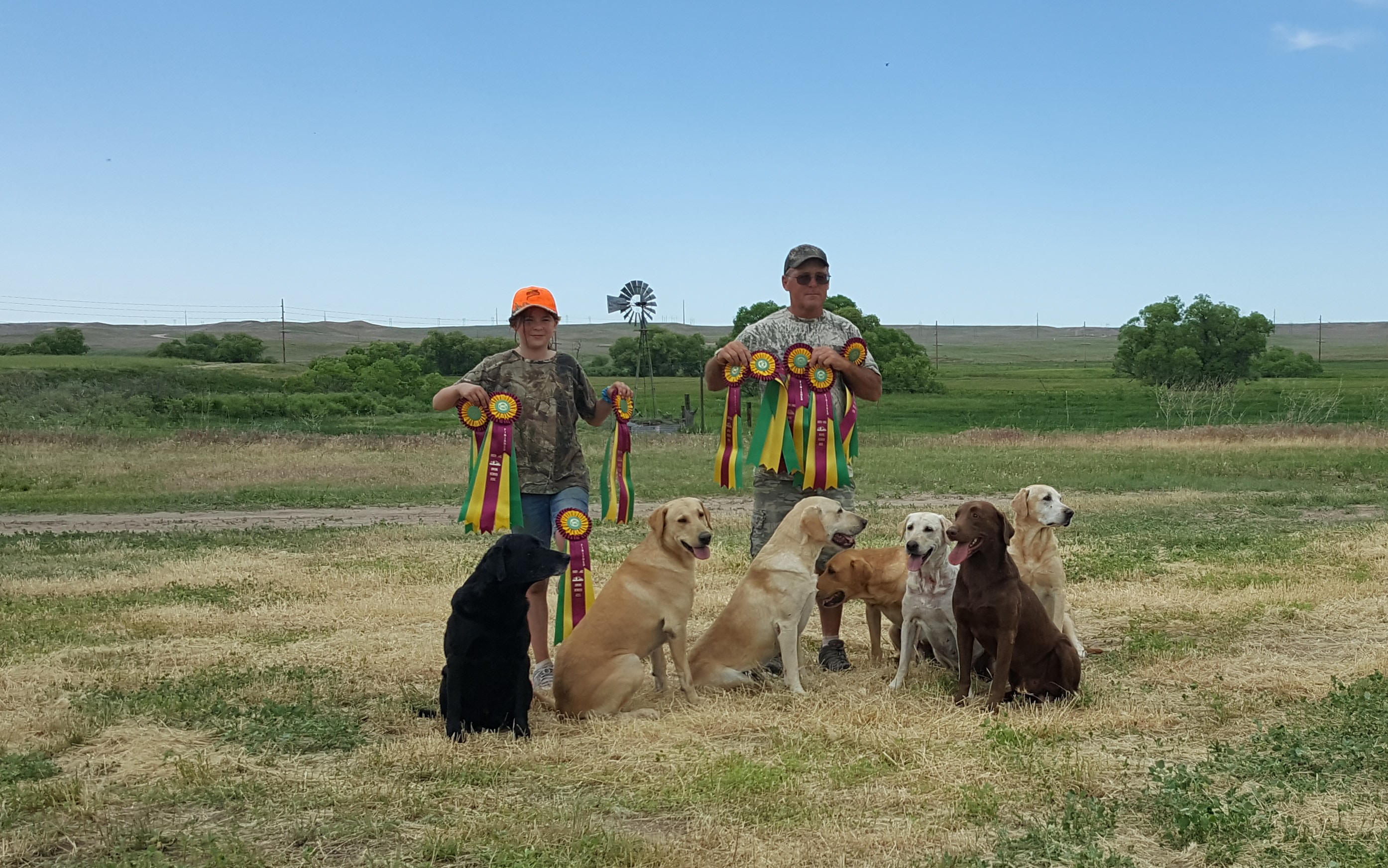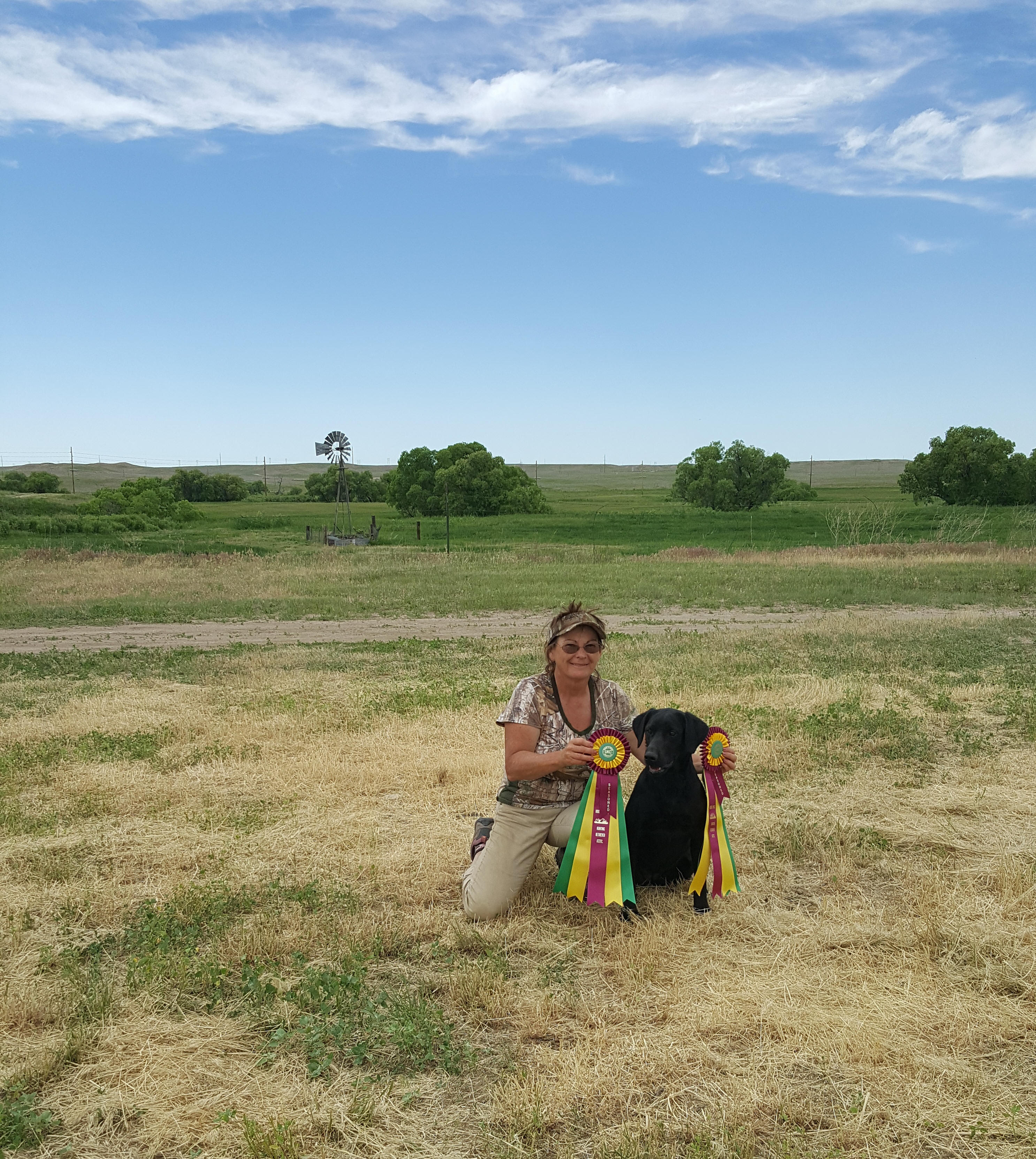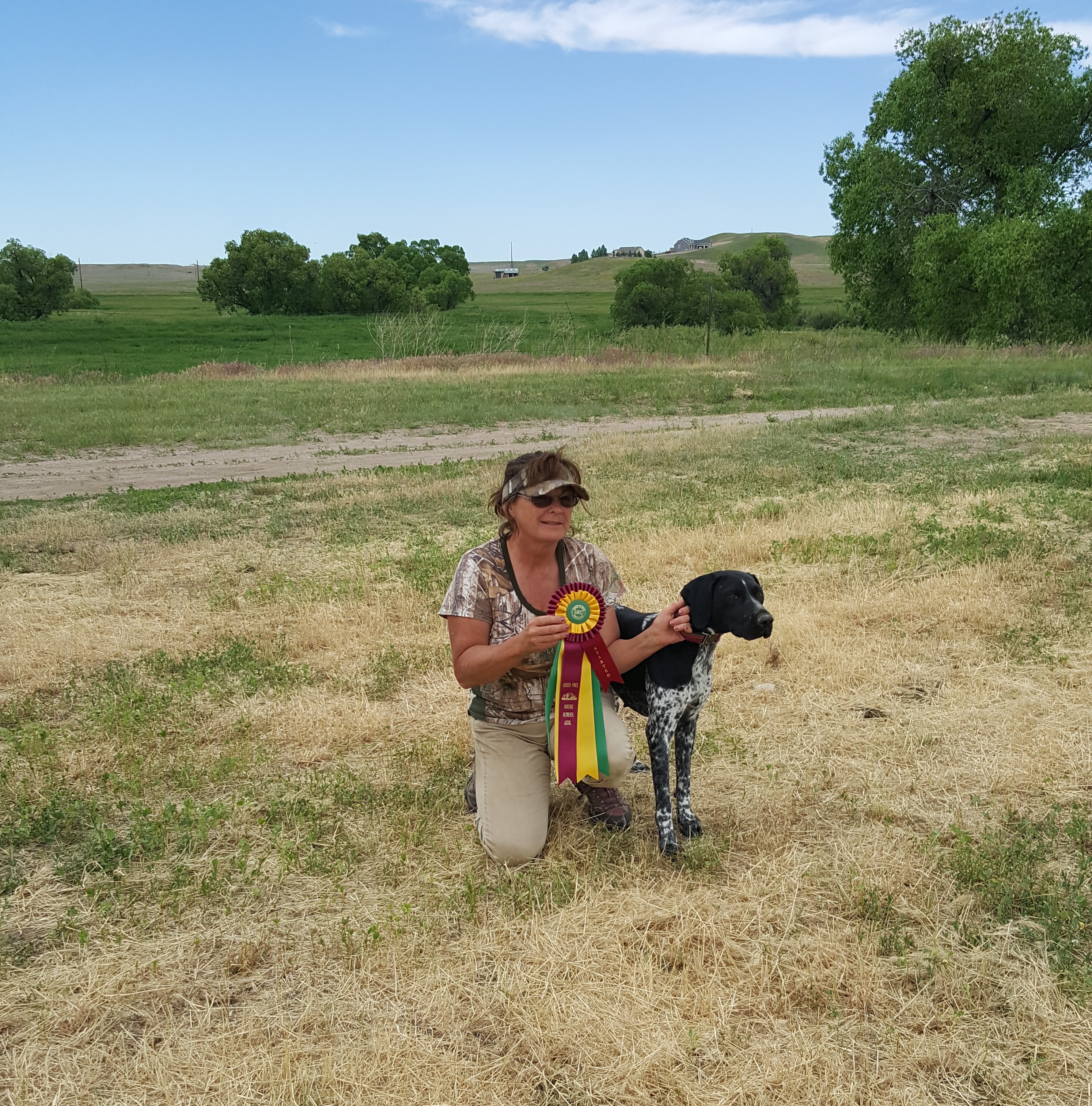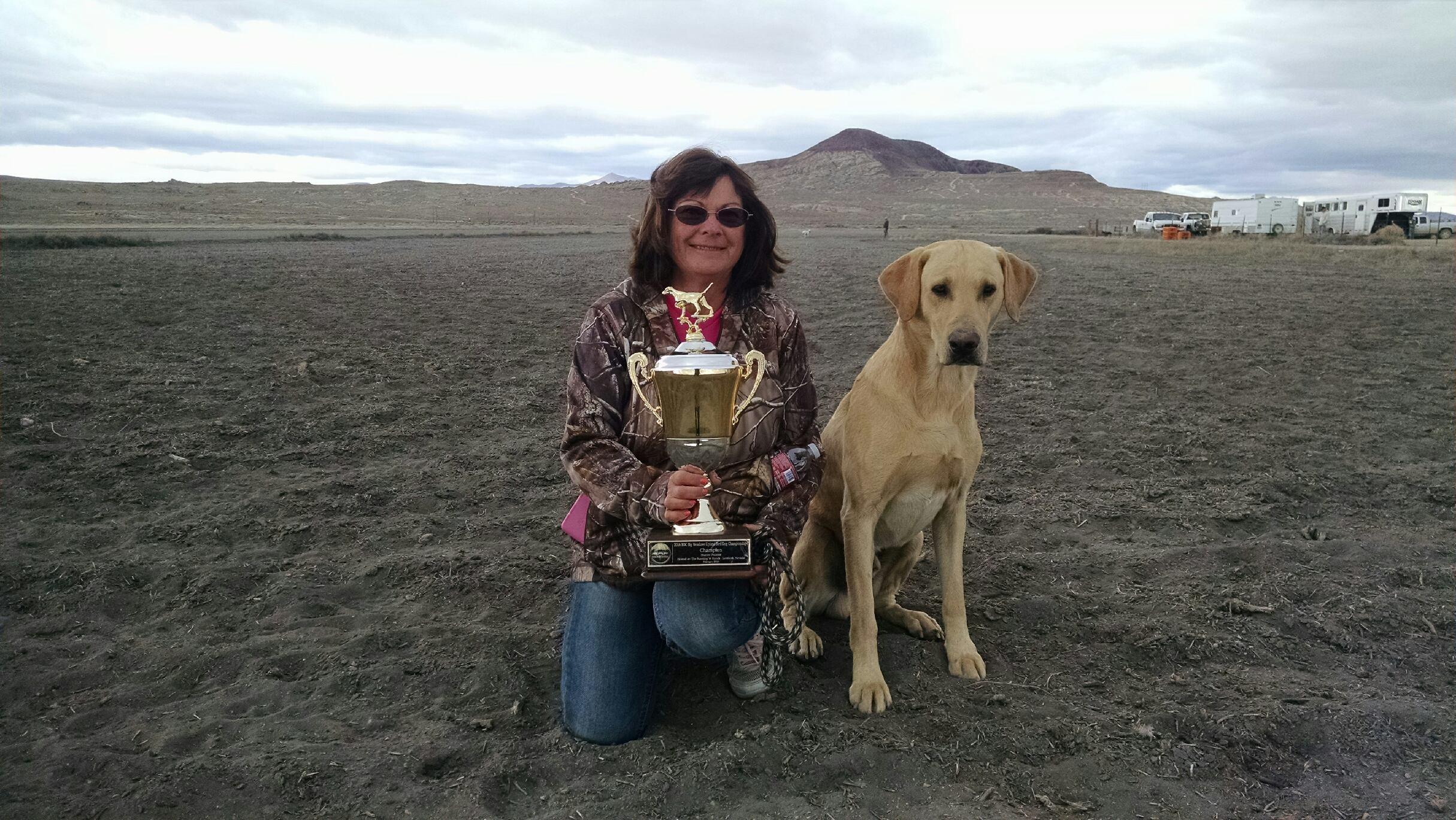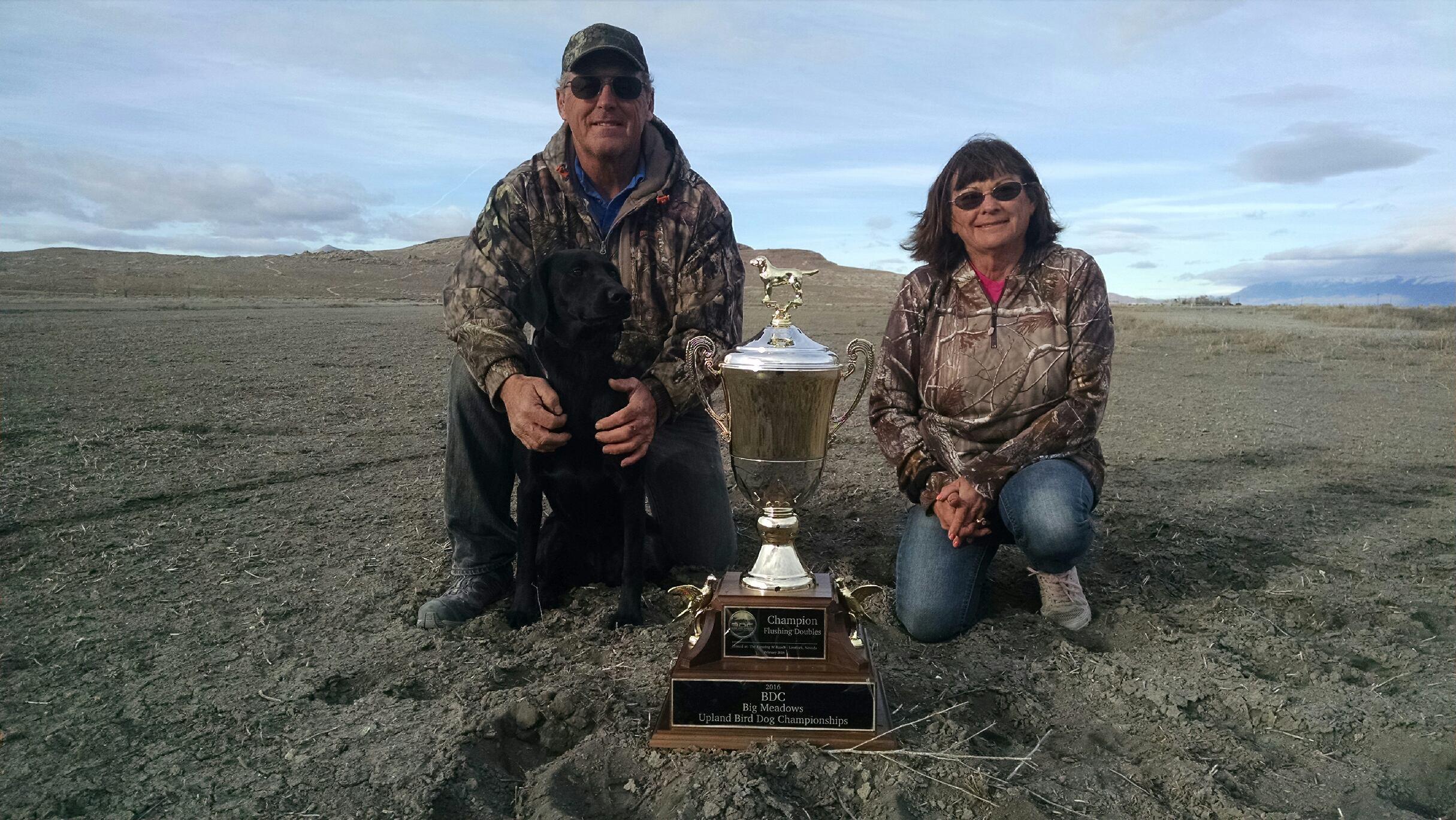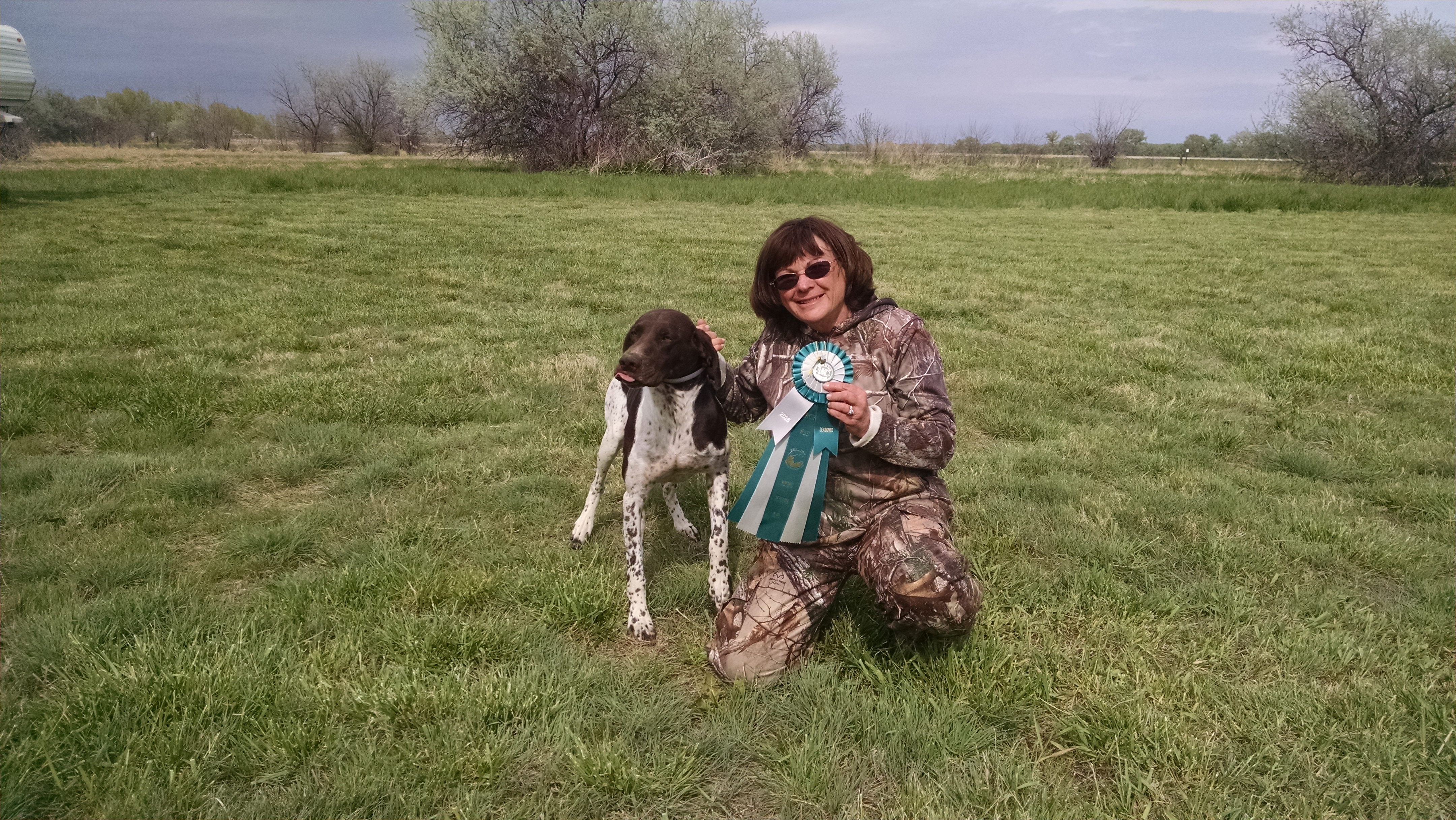 2017 ACCOMPLISHMENTS
Lily - (BDC) 1st place Kiwi 1 Top Gun Flushing (AKC) Junior Hunter Title
Hunter - (BDC) 2nd place Kiwi 1 Ladies Pointing
Blaze - (BDC) 2nd place Kiwi 1 Ladies Flushing, 2nd place Kiwi 2 Ladies Flushing, 3rd place Classic Top Gun Flushing, 3rd place Trigger Time Doubles Flushing, 1st place Wyoming State Shootout Doubles Flushing, 3rd place Wyoming State Shootout Ladies Flushing, 3rd place Rolling Plains Top Gun Flushing, 2nd place Rolling Plains Ladies Flushing, 3rd place Worlds Ladies Flushing, 3rd place Western Nationals Top Gun Flushing, 4th place Western Nationals Ladies Flushing
Terzah - (BDC) 4th place Invitational 4th place Doubles Flushing, 1st place Kiwi 2 Top Gun Flushing, 2nd place Pre Nationals Top Gun Flushing, 1st place Diamond Classic Top Gun Flushing, 1st place Diamond Classic Doubles Flushing, 1st place Trigger Time Top Gun Flushing, 3rd place DC Nevada Shootout Top Gun Flushing, 3rd place DC Nevada Shootout Ladies Flushing, 1st place Western Nationals Top Gun Flushing, 3rd place Top Gun Championships Top Gun Flushing
Riley - (BDC) 1st place Invitational Ladies Pointing, 3rd place Big Meadows Top Gun Pointing, 1st place Kiwi 2 Top Gun Pointing, 1st place Kiwi 2 Ladies Pointing, 2nd place Pre Nationals Top Gun Pointing, 5th place Nationals Puppy Pointing, 2016 Pointing dog of year, 3rd place Classic Ladies Pointing, 4th place Classic Top Gun Pointing, 4th place Classic Doubles Pointing, 4th place Wyoming State Shootout Top Gun Pointing, 2nd place Rolling Plains Top Gun Pointing,
Breeze - (BDC) 2nd place Invitational Puppy Flushing, 2nd place Nationals Ladies Flushing, 1st place Nationals Puppy Flushing, 4th place Classic Ladies Flushing, 2nd place Diamond Classic Doubles Flushing, 4th place Wyoming State Shootout Doubles Flushing, 2nd place Wyoming State Shootout Ladies Flushing, 1st place Wyoming State Shootout Puppy Flushing, 1st place Worlds Ladies Flushing, 5th place DC Nevada Shootout Doubles Flushing, 4th place DC Nevada Shootout Ladies Flushing, 4th place Western Nationals Top Gun Flushing, 5th place Western Nationals Ladies Flushing (HRC) Started Hunting Retrieve Title (AKC) Junior Hunter Title
Ike - (BDC) 1st place Big Meadows Top Gun Pointing, 2nd place Diamond Classic Top Gun Pointing, 3rd place Diamond Classic Doubles Pointing, 3rd place Trigger Time Top Gun Pointing, 5th place DC Nevada Shootout Ladies Pointing
Maxx - (BDC) 4th place Big Meadows Top Gun Flushing (barbara), 4th place Diamond Classic Top Gun Flushing (barbara), 3rd place Classic Ladies Flushing, 3rd place Trigger Time Ladies Flushing, 3rd place Wyoming State Shootout Doubles Flushing, 5th place DC Nevada Shootout Top Gun Flushing, 1st place Western Natonals Ladies Flushing (AKC) Junior Hunter Title, (HRC) Hunting Retriever Title
Hazel - (HRC) Started Hunting Retriever Title (BDC) 1st place Trigger Time Ladies Pointing, 5th place Trigger Time Doubles Pointing, 4th place Wyoming State Shootout Doubles Pointing, 2nd place Wyoming State Shootout Ladies Pointing, 1st place Rolling Plains Ladies Pointing,
Sage - (BDC) 3rd place Wyoming State Shootout Ladies Pointing, 3rd place Rolling Plains Ladies Pointing, 3rd place Worlds Ladies Pointing
2018 Accomplishments
Ike - (BDC) 1st place Invitational Doubles Pointing, 1st place Big Meadows Top Gun Pointing, 3rd place Big Meadows Doubles Pointing
Terzah - (BDC) 1st place Big Meadows Doubles Flushing, 2nd place Big Meadows Top Gun Flushing
Breeze - (BDC) 1st place Big Meadows Top Gun Flushing
Blaze - (BDC) 5th place Invitational Doubles Flushing, 4th place Big Meadows Doubles Flushing, 4th place Big Meadows Top Gun Flushing
Maxx - (BDC) 3rd place Big Meadows Top Gun Flushing