Past Litters
Here at KB Kennels we strive to breed a better pup, one that is clear of all diseases that we can control and is full of energy and drive. The following comments are from people who have recieved our pups in the past and some pictures of those pups.
Pink officially changed her name on 1/26/09 and also our lives. I am so happy with her and have treasured the last 366 days. She has enriched my and my families lives and has been a favorite here at the club. I really don't know if any other puppy could have come on to this property and been allowed to do what she is allowed to do in regards to her acceptance by the membership. She has turned out to be a very fine course dog. I would put her up against any other superintendents dog, a great part of the family and I think she has the potential to teach Kyle and me alot about the hunting game. Thank You Kevin and Barb for all the years of hard work in creating this precious being. Mike McLaren
Thanks so much for the movie. He looks like he's going to be a great hunter. You guys are great for sending me the pics and movies of little Jake. This has been the best experience ever buying a puppy, I will recommend you guys to all of my buddies. Leonard & Dena Palser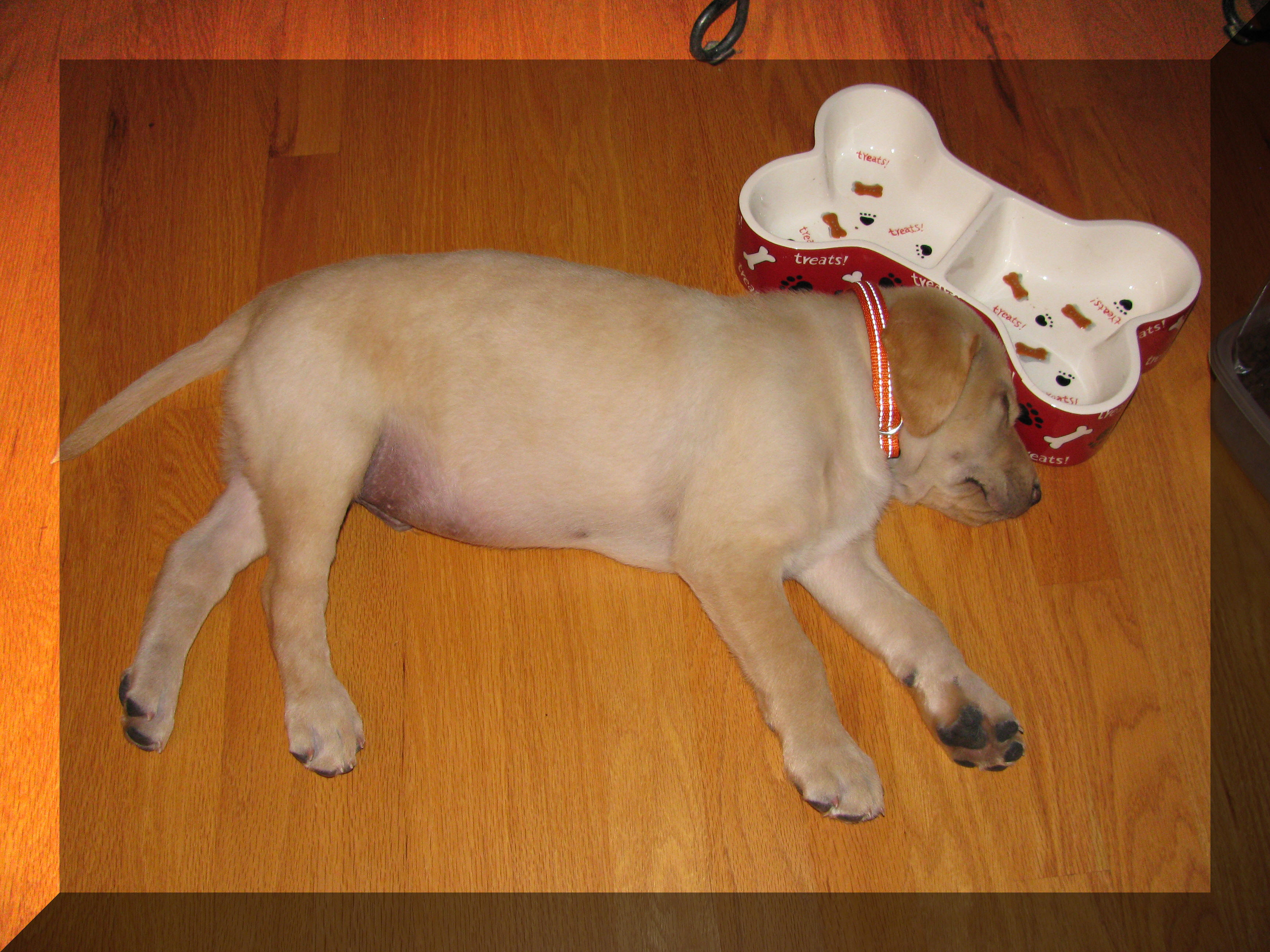 Jax went to Estes Park to live with the Munchmores, he hikes and just enjoys life. He has been in the Estes Park Trail Gazette twice now, once in 8/13/09 and once in 03/21/10. Here is one story.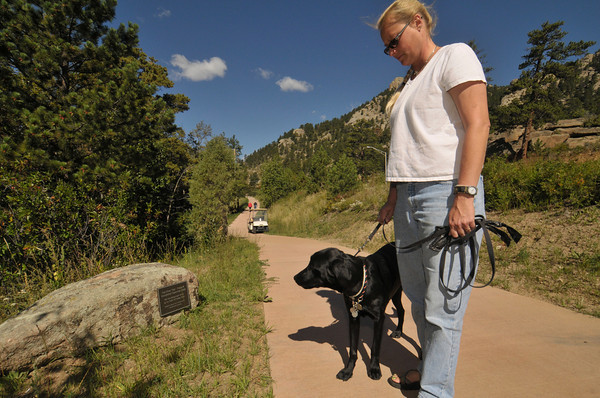 Photo by Walt Hester Karen Munchmore enjoys the newly-opened section of the Fall River Trail with her dog, Jaxson, on Wednesday.
We are so extremely happy with this pup! She truly is the best behaved pup we have ever owned. She is already house trained, she stays in her kennel all night and never whines or cries, she acts like she has been here forever. My granddaughters are totaly in love with her too. Rick and Terry Humphrey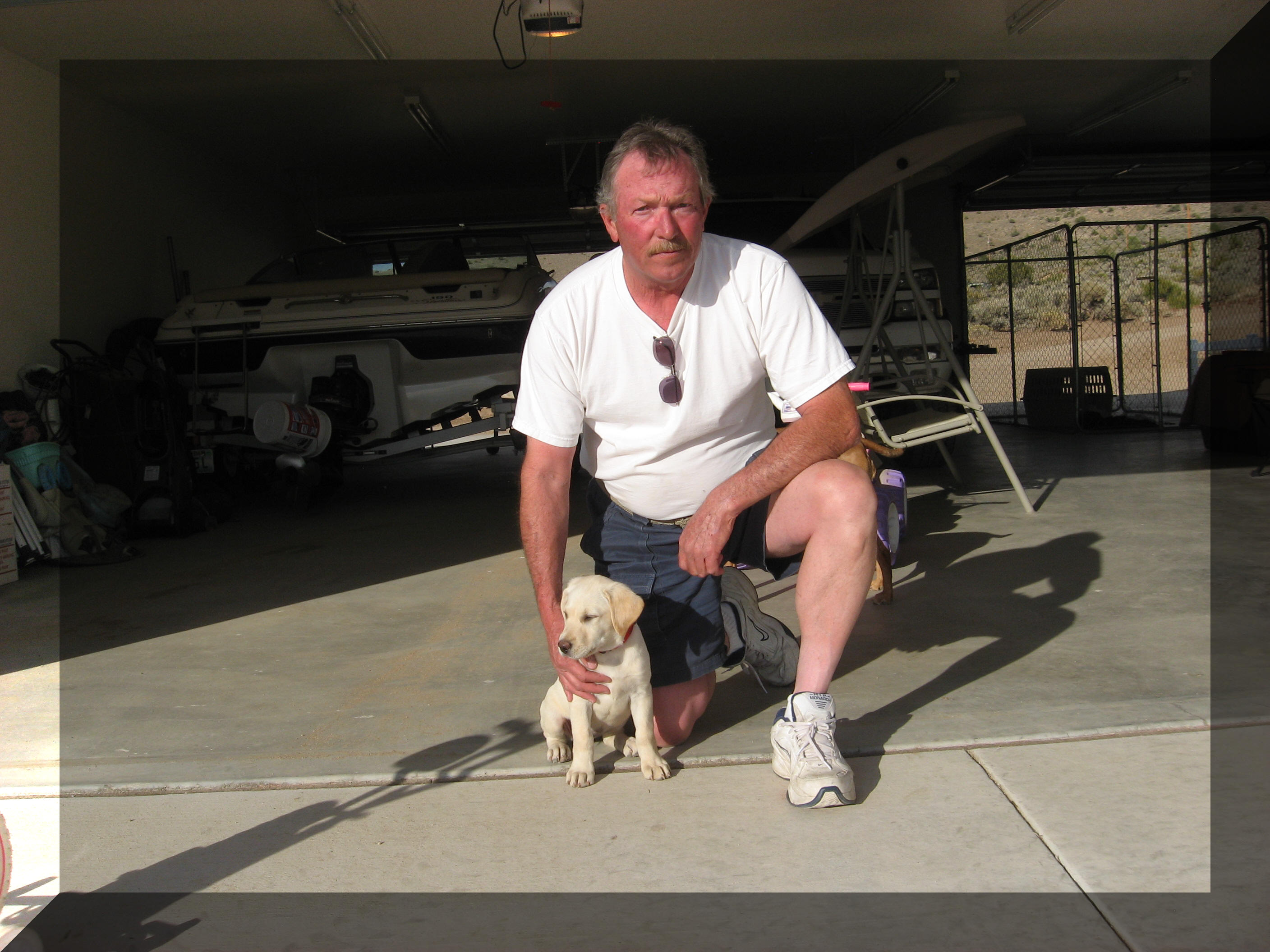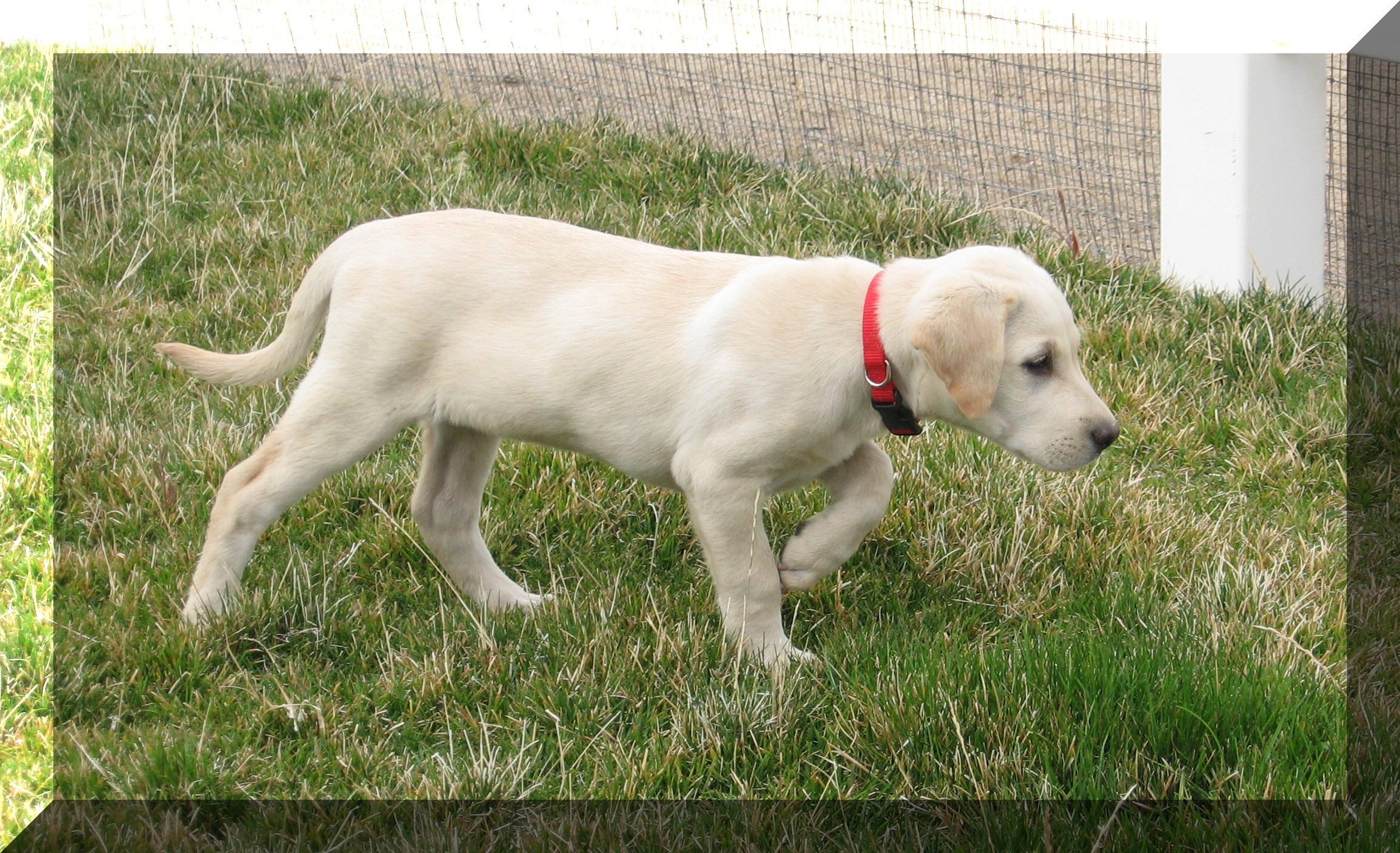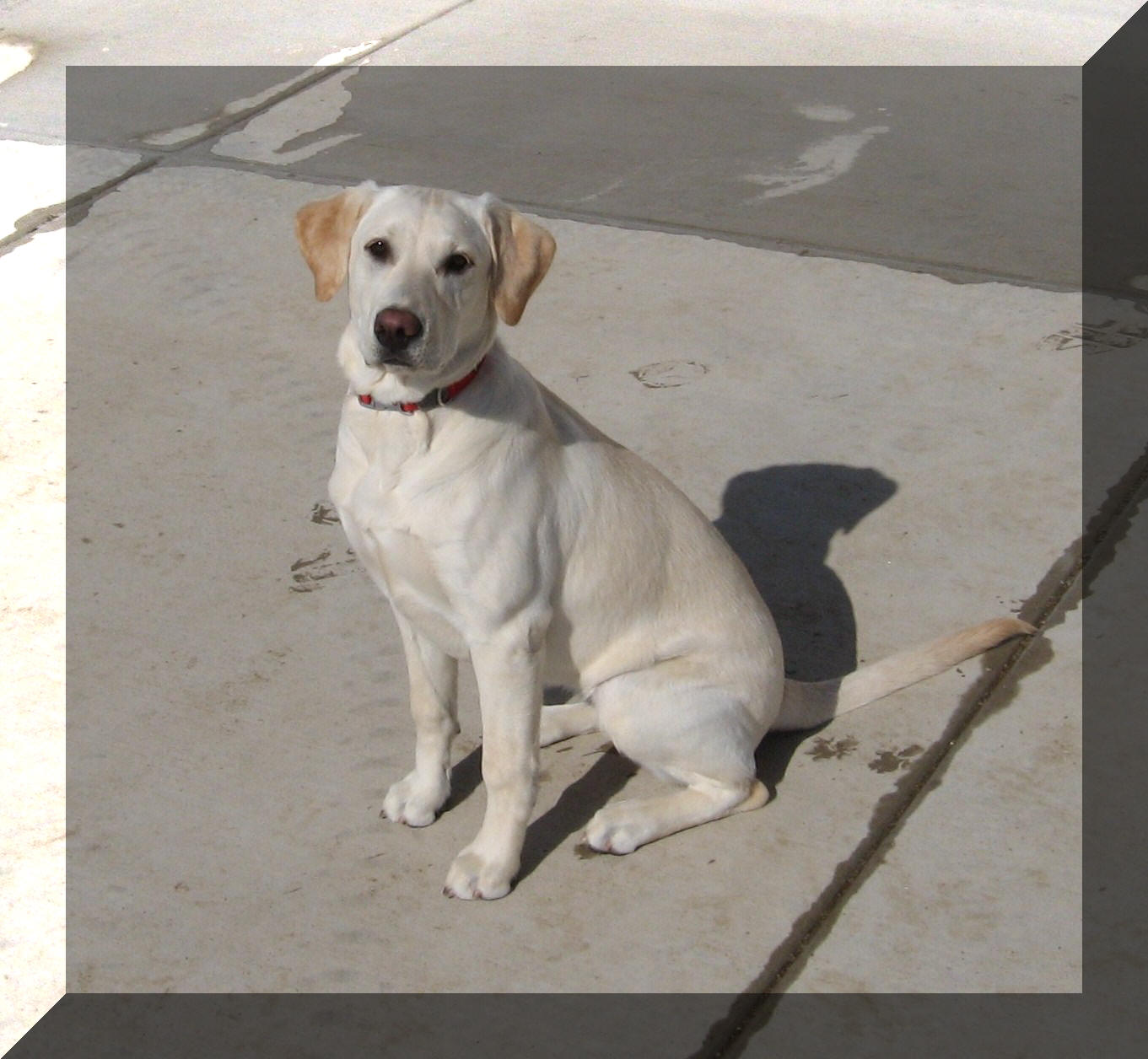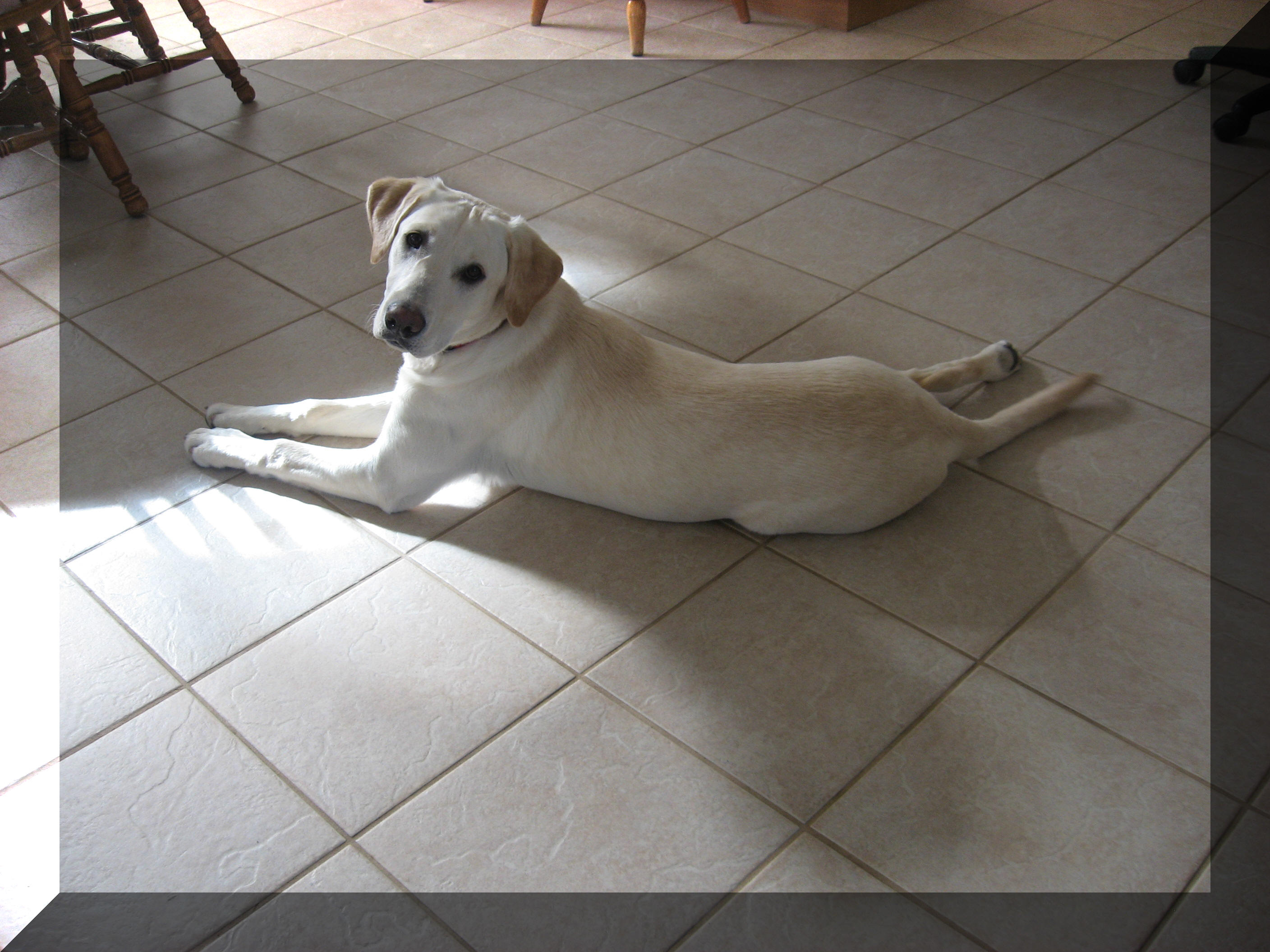 After 2 weeks, I just wanted to let you know how happy we are with our new pup. He is everything I was looking for..he's really progressing with his training..learns fast and really wants to please. For a pup he is pretty easy going and he's friendly and not afraid of anything. I had him on a pheasant wing this morning for the first time and he is beginning to show his pointing abilities. He really has what it takes to become a great hunter. Thanks so much for the well bred pup. Ron Fletcher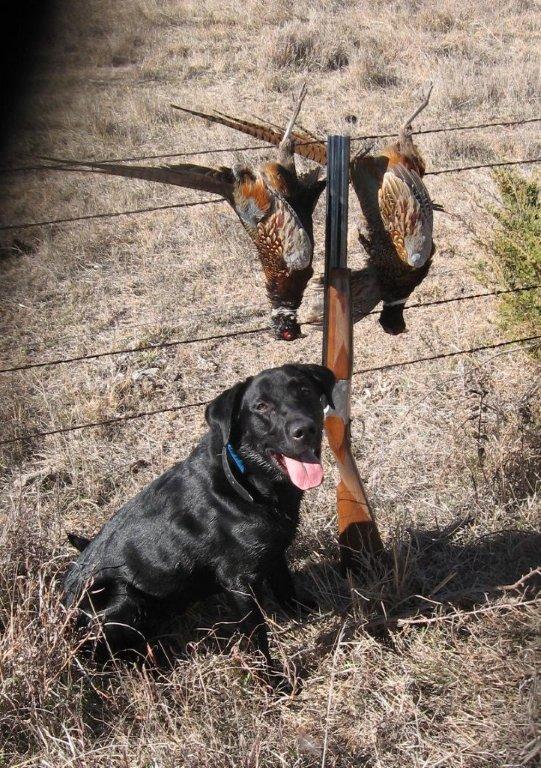 Here are some photos of Duke on our hunting trip, he is a hunting machine and is learning very fast. Bill Elkins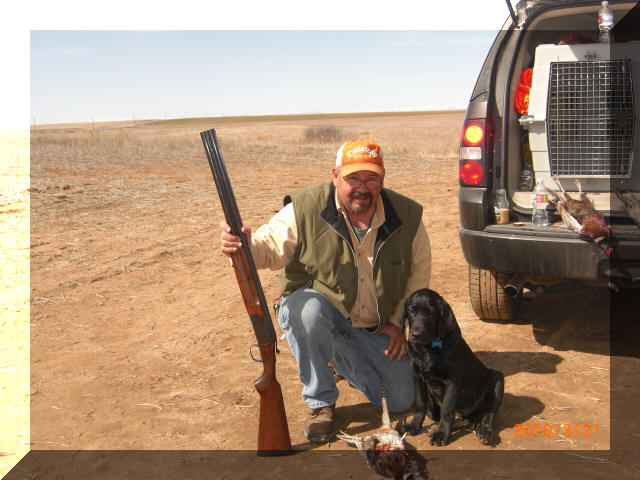 Cooper on his first hunt trip Cooper at 10 weeks Owned by Bruce Burks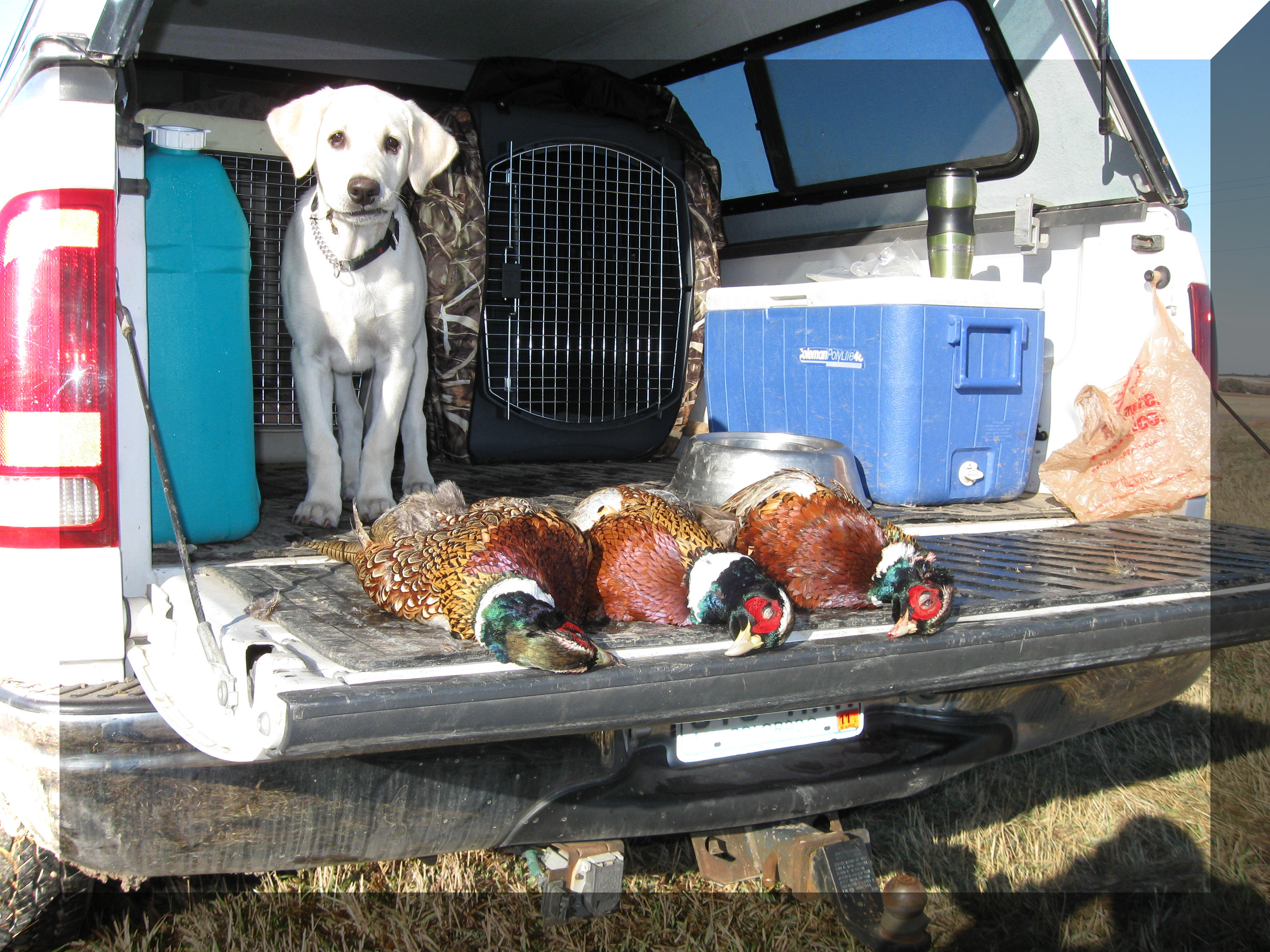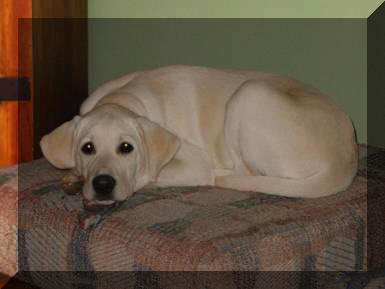 Annie Aspen Owned by Robert Zsidisin Owned by Scotty McCullough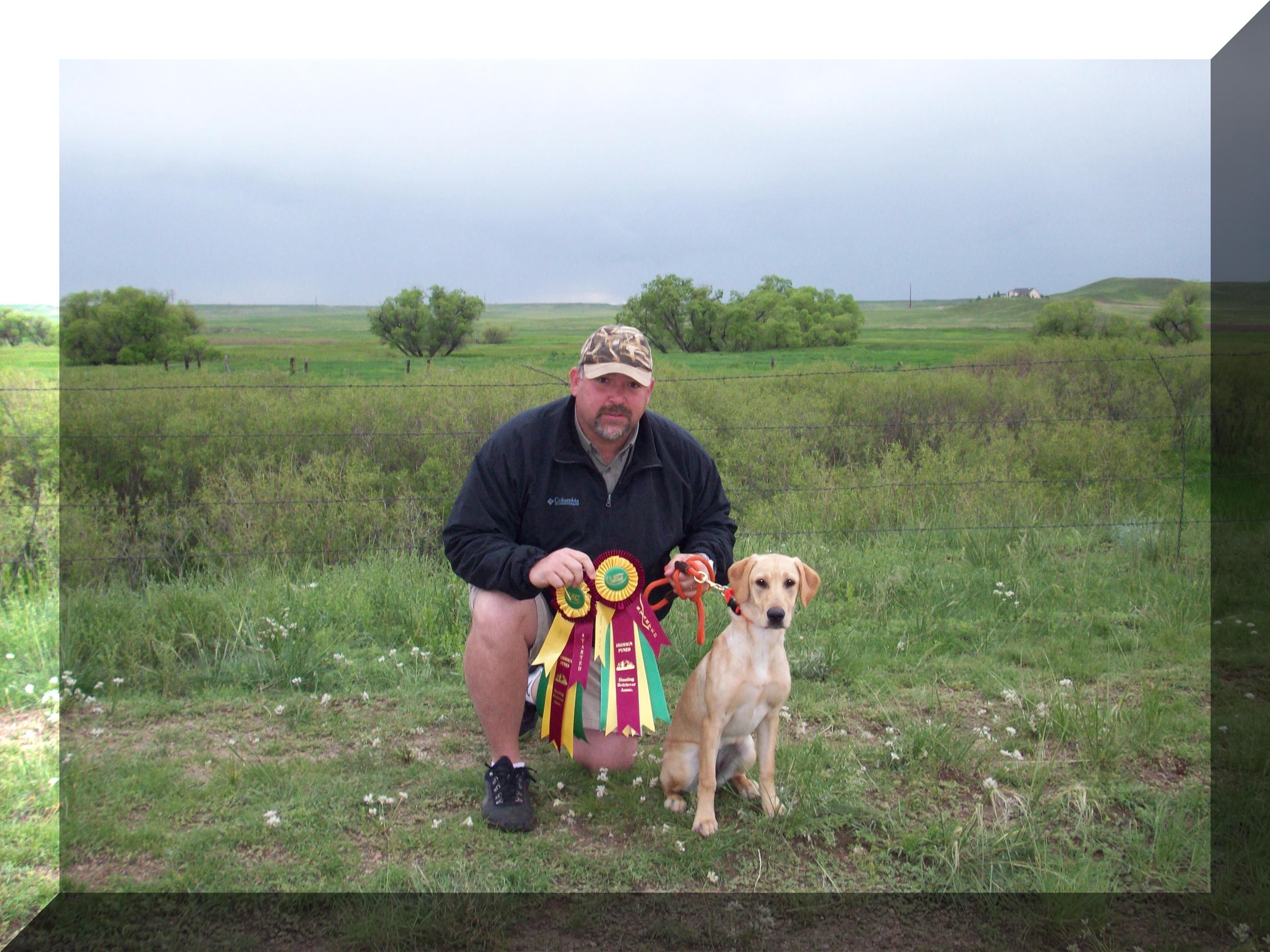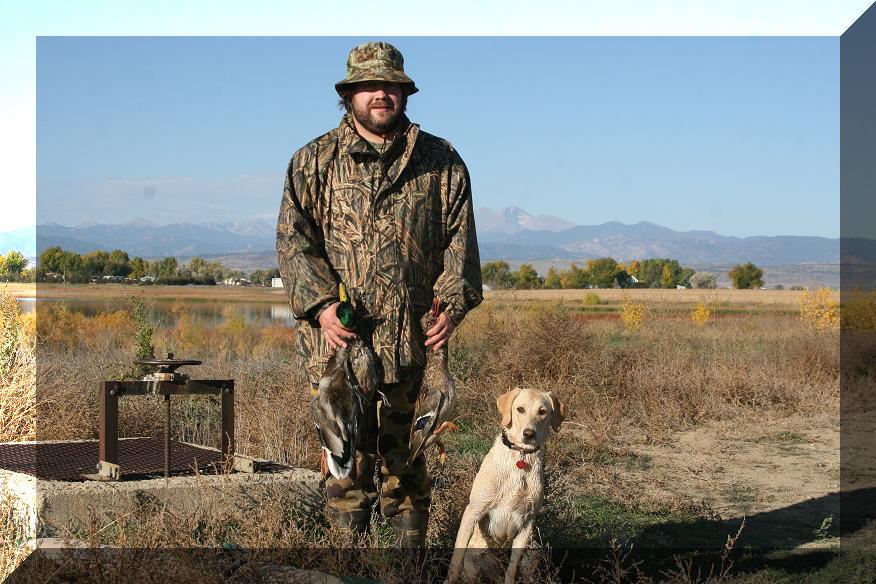 He is an amazing dog! By far the best I have ever trained, owned, or worked with. Jack is simply amazing.
Jack/Ken & his son Jake Jake's HRC Title Owned by Ken Tomalak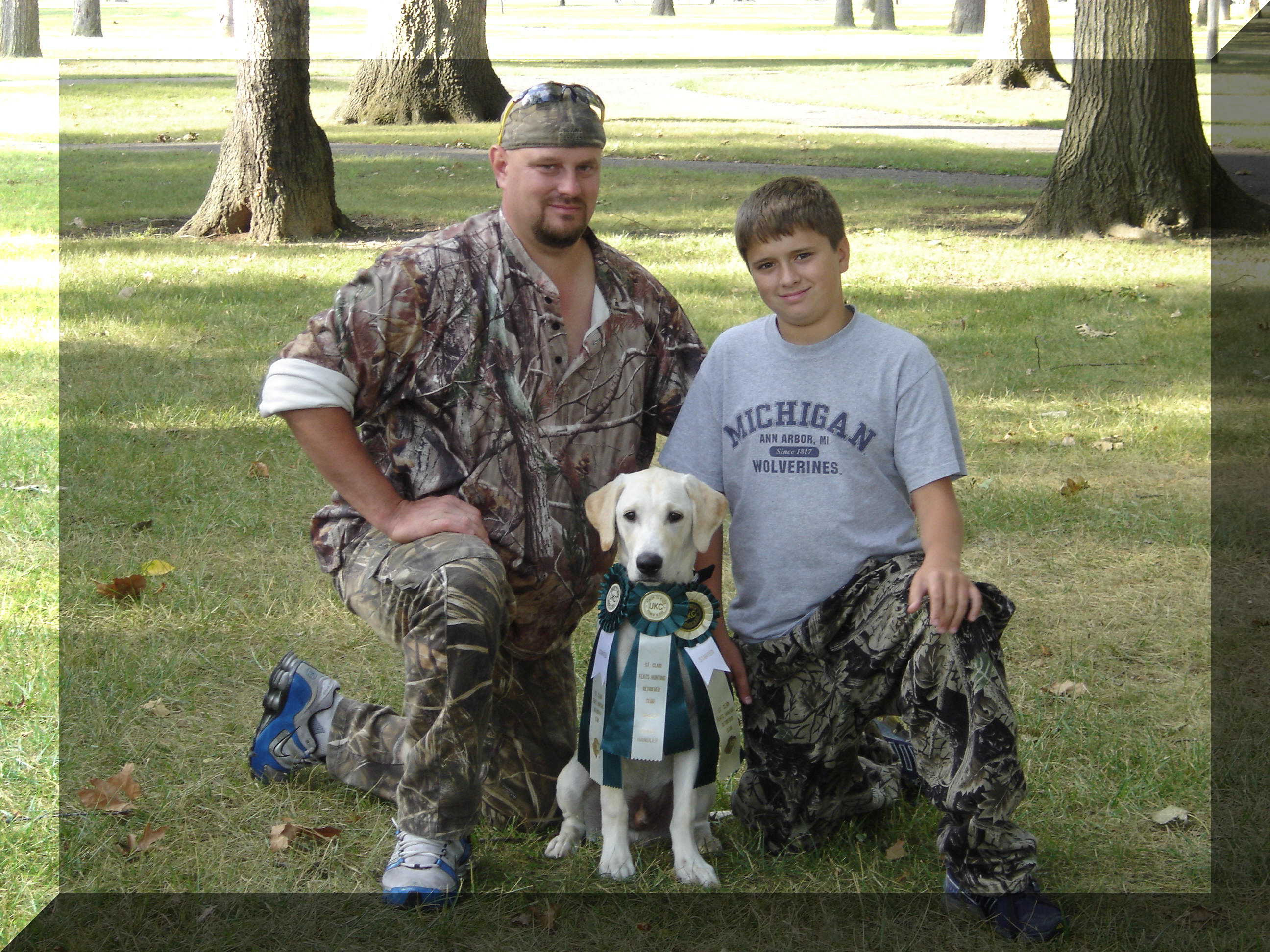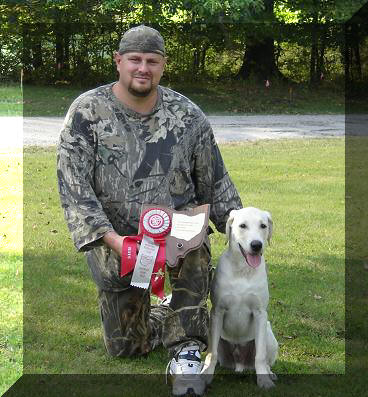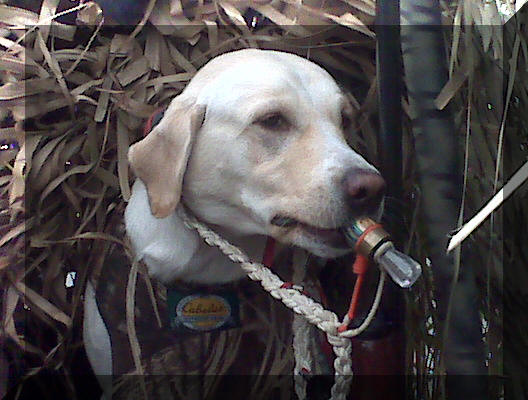 First, I want to thank you both! Our new puppy is a joy to our home. We have named her Gracie. Scott & Anita Gregg
Louie Owned by Jeremy Kendrick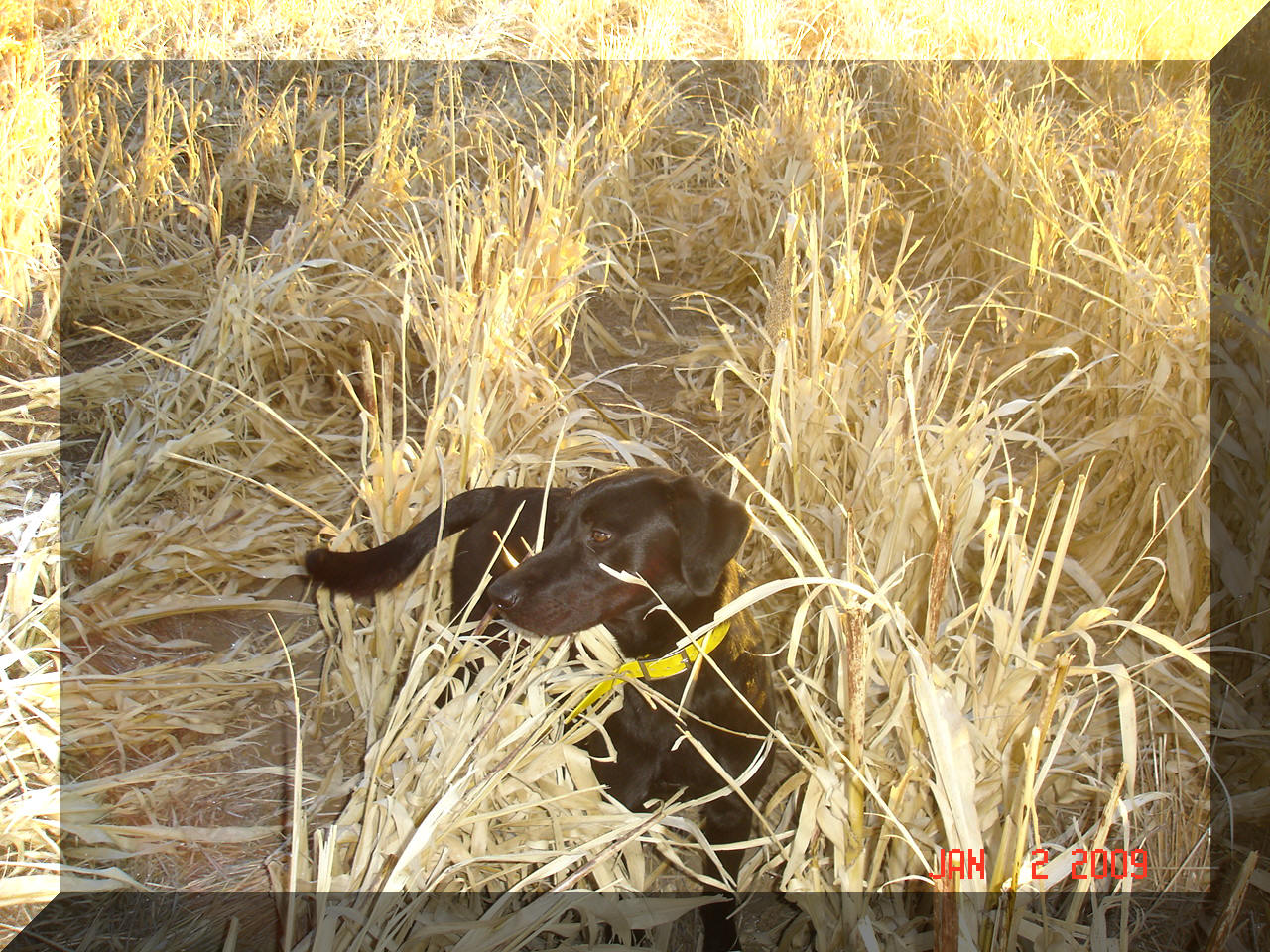 Brutus has been bringing the birds back to the pit now it's very exciting to watch him picking up geese that are still alive and bringing them back kicking and screaming. Thanks Kevin i couldn't have picked a better dog,he is mellow in the house and has the drive when we are out hunting. The perfect family/hunting dog. Bryan Plyter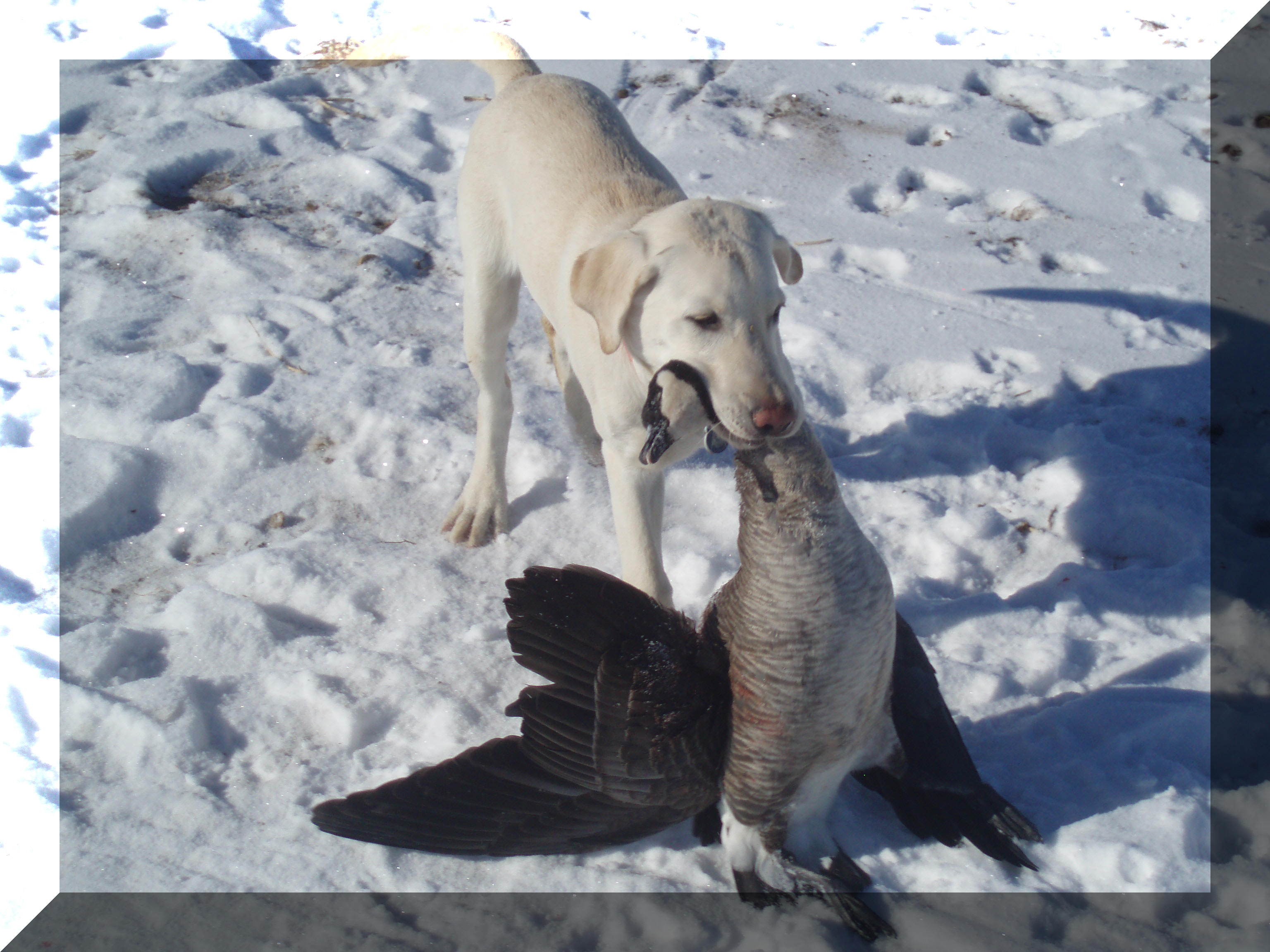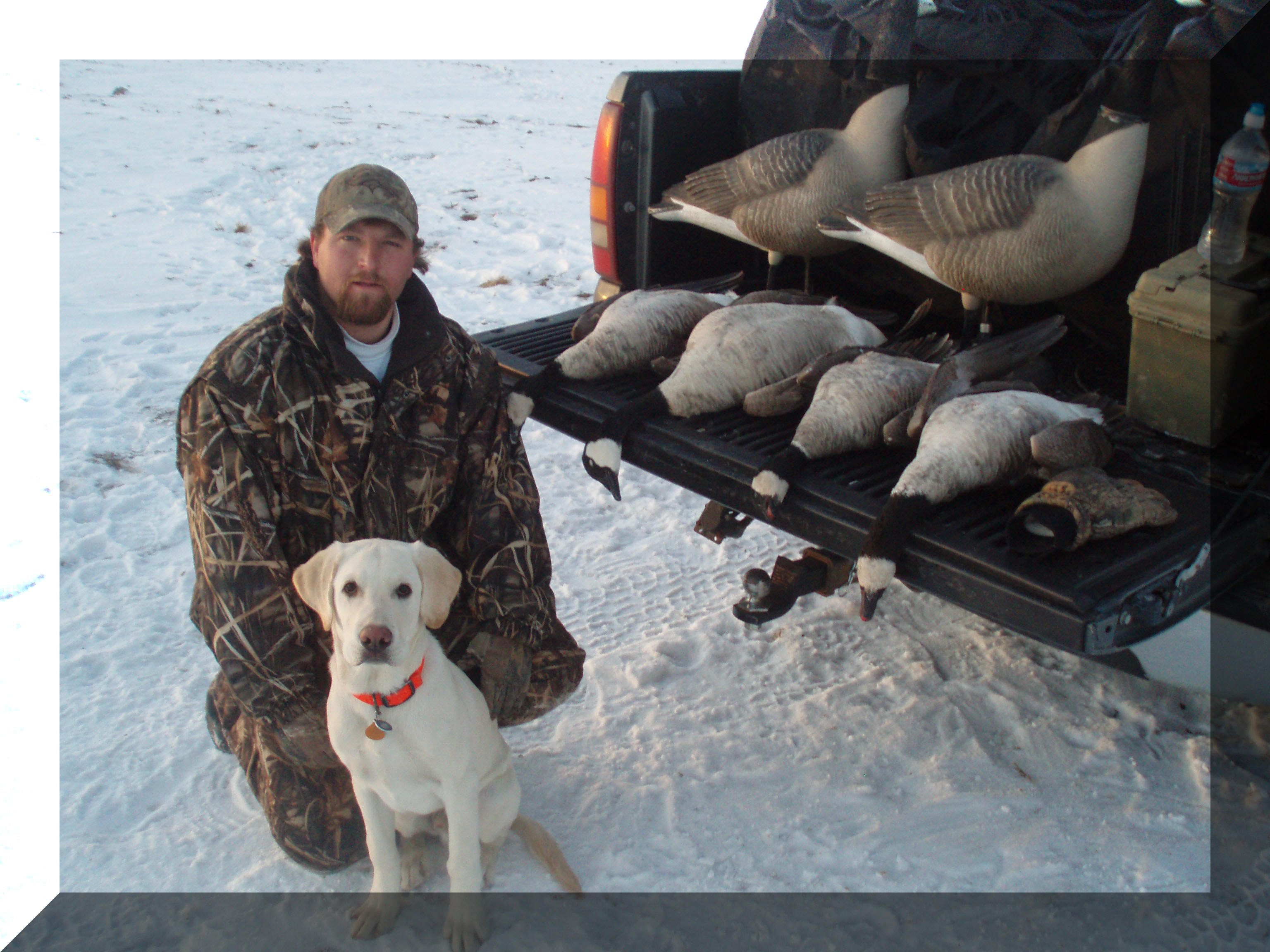 More pictures of Sage who lives in Nevada with her owners. Sage passed her second leg of her Junior Hunt Test in California. The judge was impressed and told me what a good dog she was. She is a great dog, we are thrilled to have her.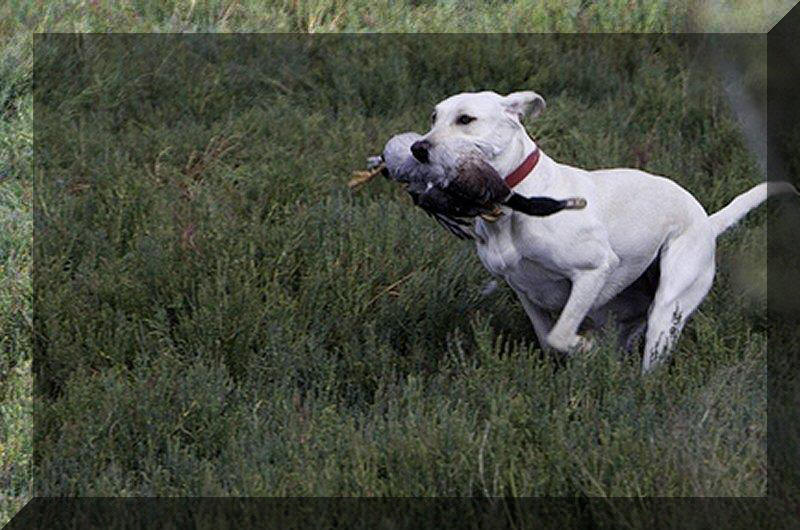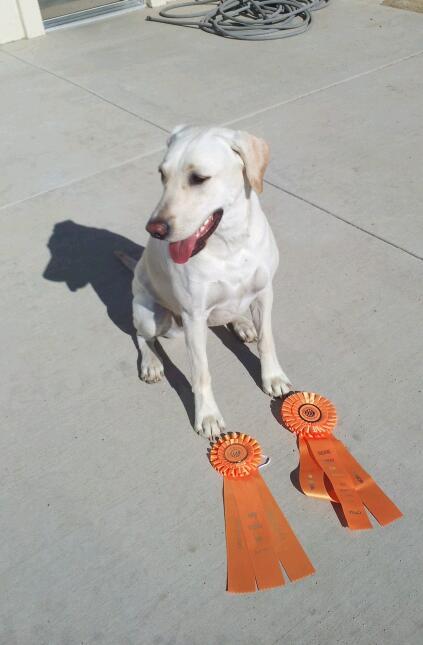 This Sage is out of our Satin and Jake. She lives in Loveland with her owners. "Sage is a great dog and it is a blessing to have her. She is very special, Thank You.
Nate and Trigger. Trigger is out of the first breeding of Lily/Jake and lives in Denver.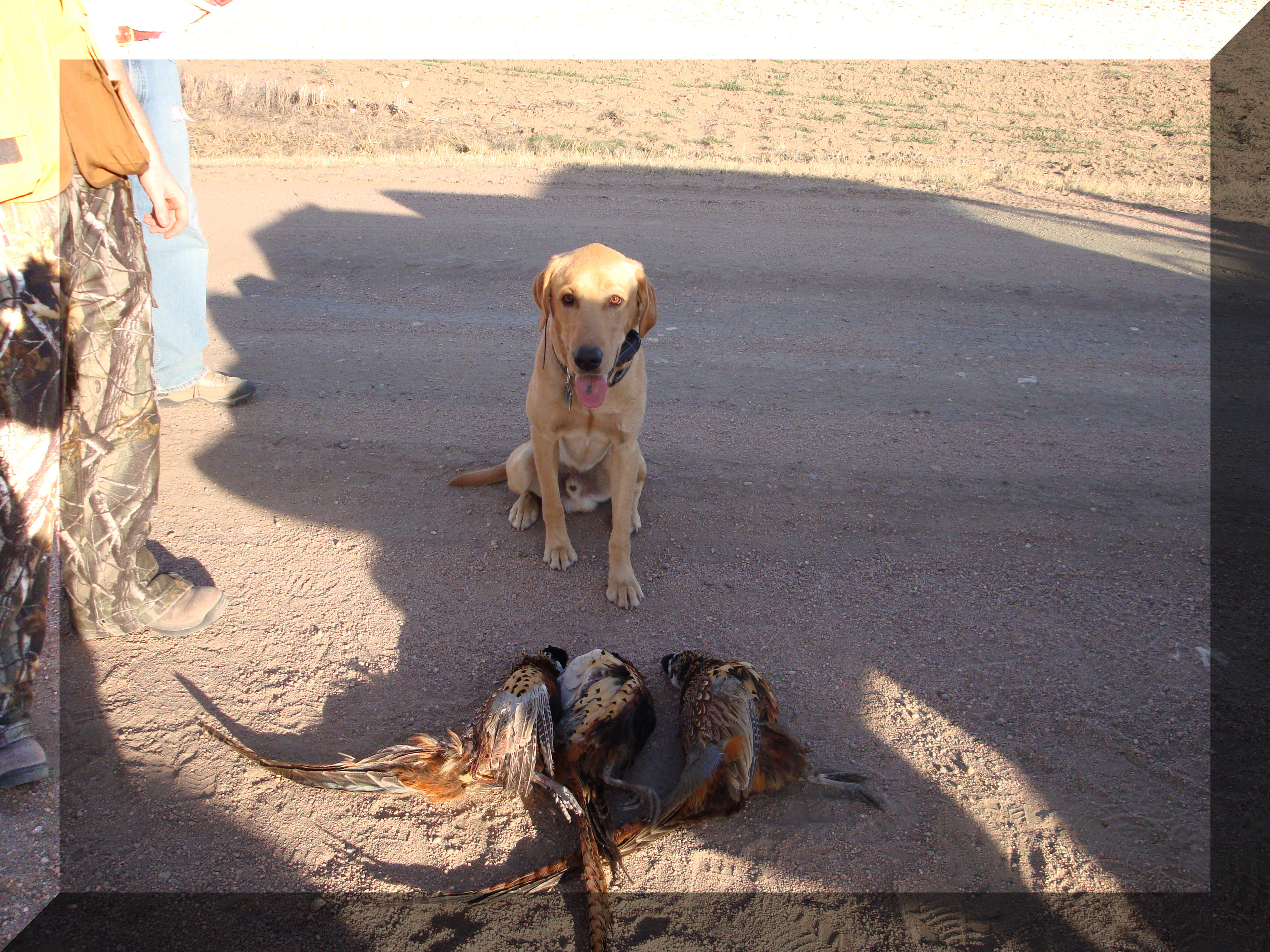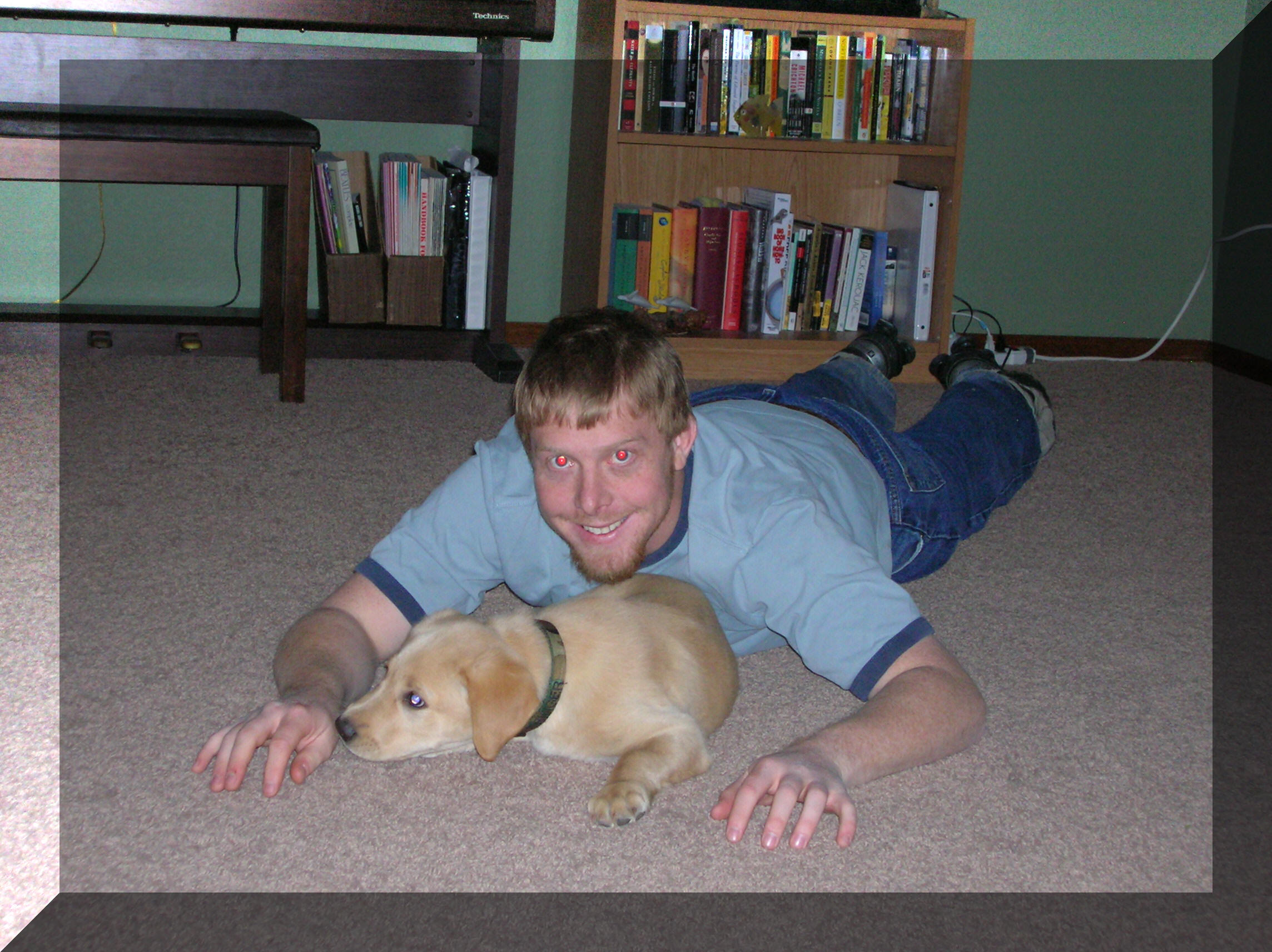 This is Mowgli, he is out of Allie/Jedi. " Here is a quick picture of Mowgli's 1st day out. Been training him since I got him from you back in August, he did great! Flushed out two all by himself and helped another older dog. Retrieved the two he flushed excellently. Born hunter. Great dog thanks again, Ian