Upcoming Litters
For information please call Kevin @ 970-213-5758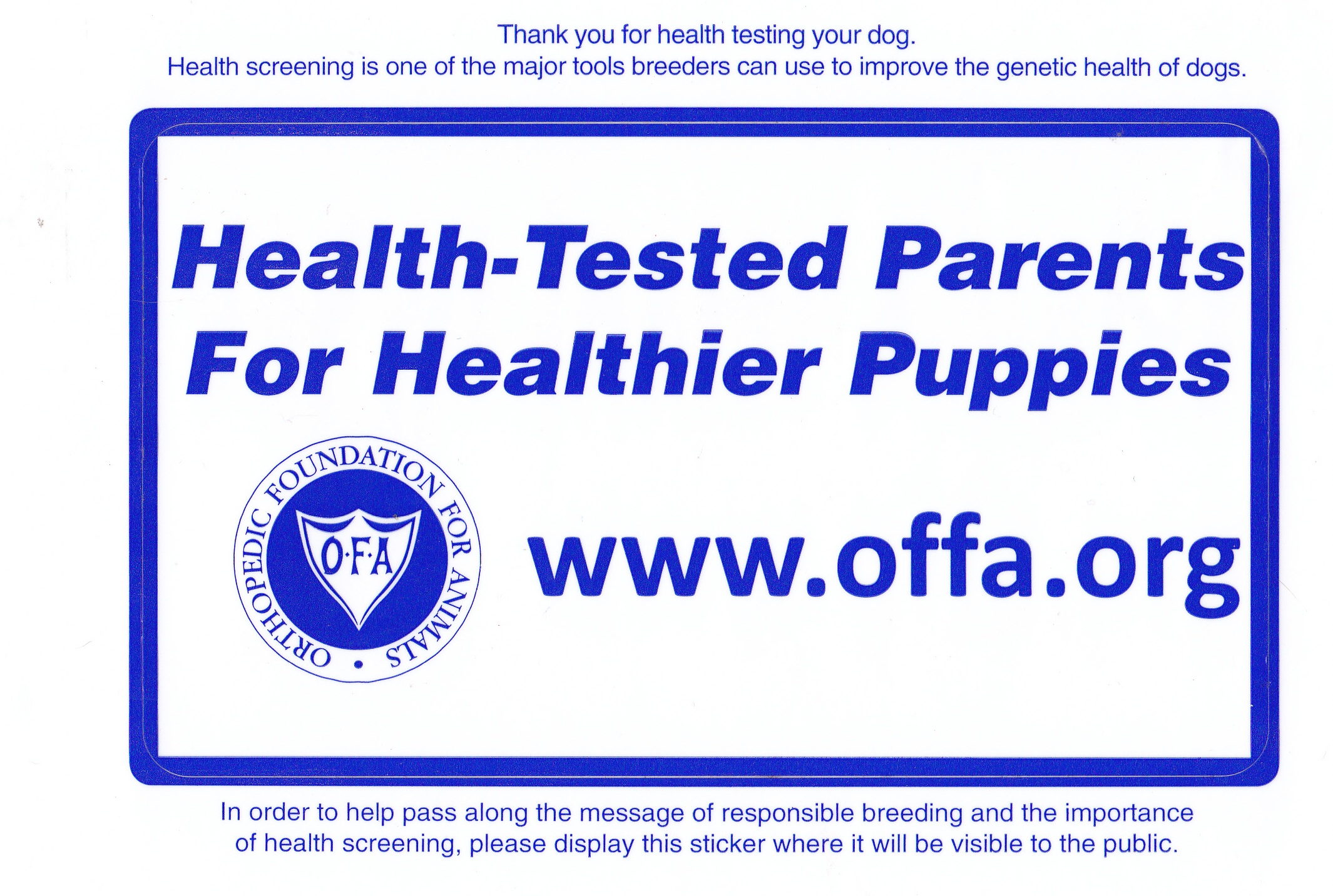 Link to Past Litters and Owners
NOW TAKING DEPOSITS ON ALL LITTERS
A $200.00 deposit is requried to hold your pick.
Here at KB Kennels we test our dogs for E,I.C., CNM and PRA, we also have their hips x-rayed for displaysia and have their eyes examined. Our goal is to give you the healthiest puppy available to start your journey with. We also expose the puppies to birds early and take them on walks and make sure they are socialized early. If you have plans for your new family member that do not involve please let us know and we will adapt their training.
There are several ways for you to get your new pet home: Pet Transport, Private Plane, Flying in to get your pup ( can be cheaper than flying them as cargo ) and of course flying your pet as cargo. Our #1 priority is getting your new pup to you safely and quicky.
-------------------------------------------------------------------------
Spring 2018 Litters
SHR BDC CH Abbe Lane's Hustlin Hazel Grace x SHR BDC CH KB'S Buzzsaw Riley
Litter has been bred and pups are expected to arrive March 24th to the 25th. Ready to go home May 25th.
Both Hazel and Riley are Started Hunting Retirevers with HRC and run in the National Bird Dog Circuit where they are both champions and Riley won pointing Dog of The Year in 2016 they both love to compete. They both also hunt pheasants during hunting seasons and compete in HRC in the summer. Hazel comes from Hege-Haus lines and has several hall of fame dogs in her pedigree. Hazel's Dam is Quanna Vom Beaver Creeks and her Sire is Abbe Lane's Prince of Darkness. Riley also has CH champions in his line as well as FC/AFC Champions, his Dam is Magic Stargazer Lilly and his Sire is Krieg Neversummer Sam. We are very excited about this litter. Please call Kevin @ 970-213-5758 for informaton about this litter
CH Main Creek's Gun In Gauge

Dagobert KS Vom Hege-Haus CAC, CACIB, DI, VBR, SI, LN, SWI, KIPI, HDO

DC Hillhaven's Hustler Hall of Fame

DC/AFC Trekker V Grunbaum VCD3, UDX, TDX, MX/AXJ, MH Hall of Fame

UKC Titles, AKC Titles, Navda Title, Nstra Titles, German Titles

Expecting Black & White Patched, Liver & White Patched possible Black, possible Liver.

Both have excellent hips and normal eyes, both are normal for Cone degeneration Degenerative myelopathy Von Willebrand disease 11

Both have normal cardiac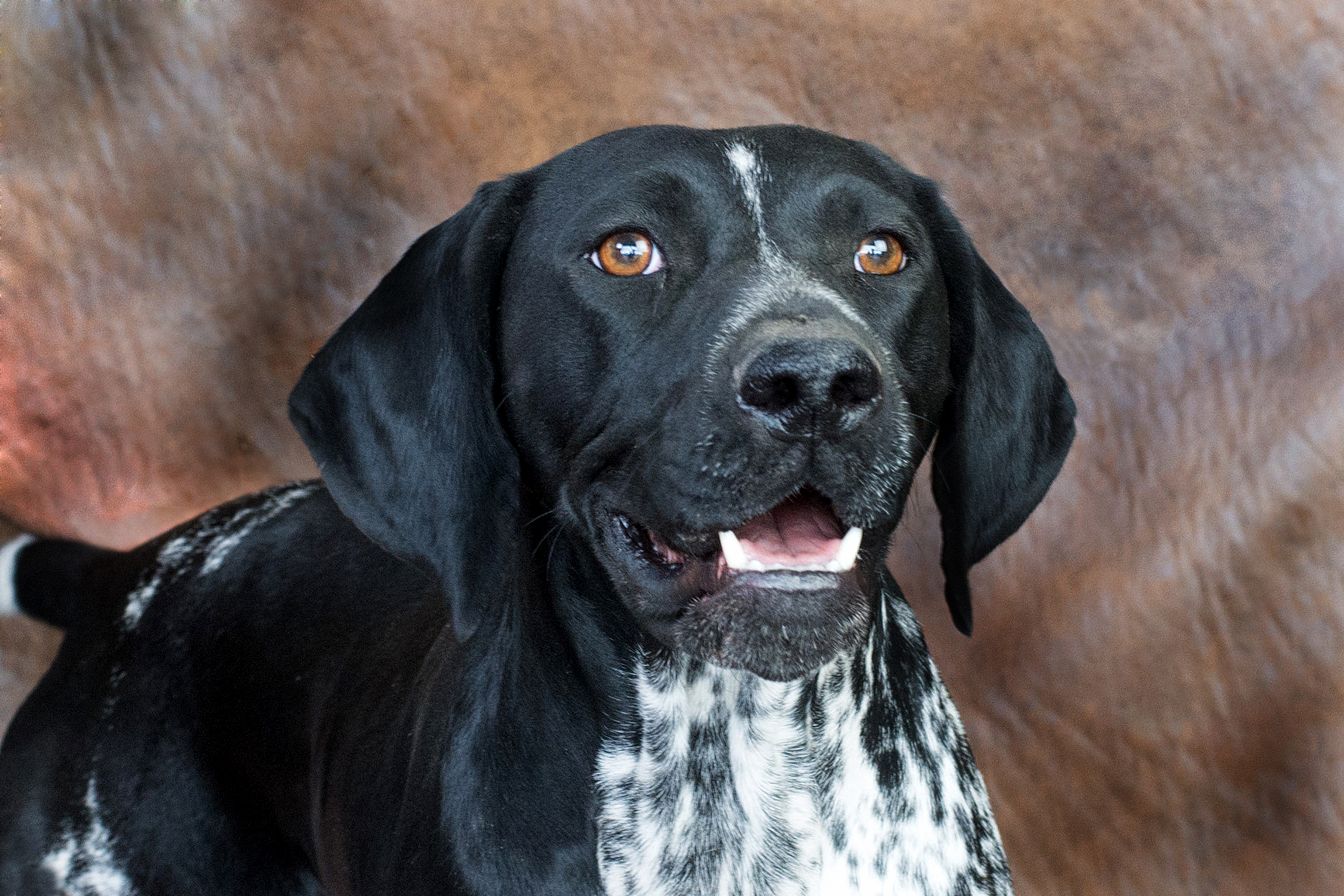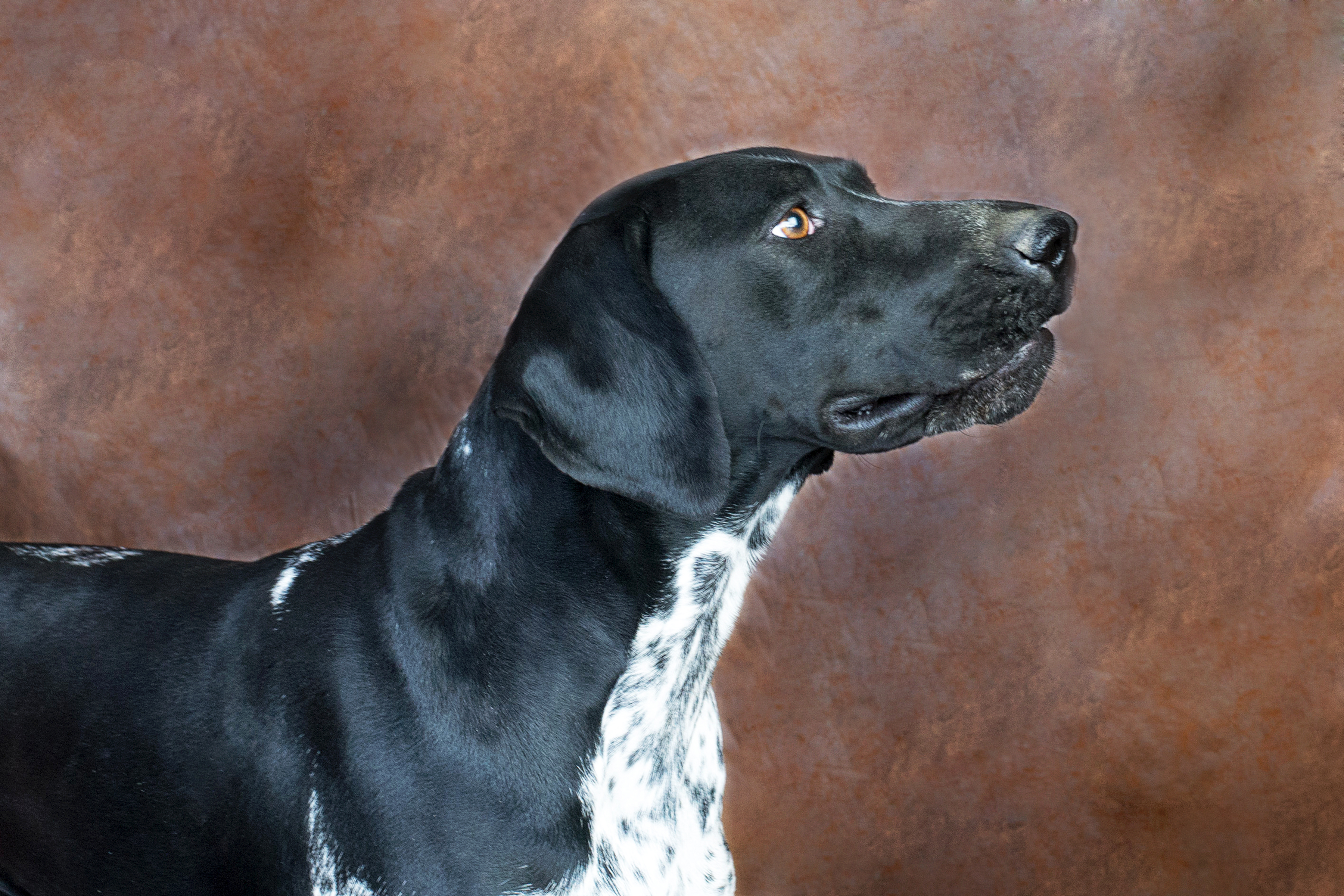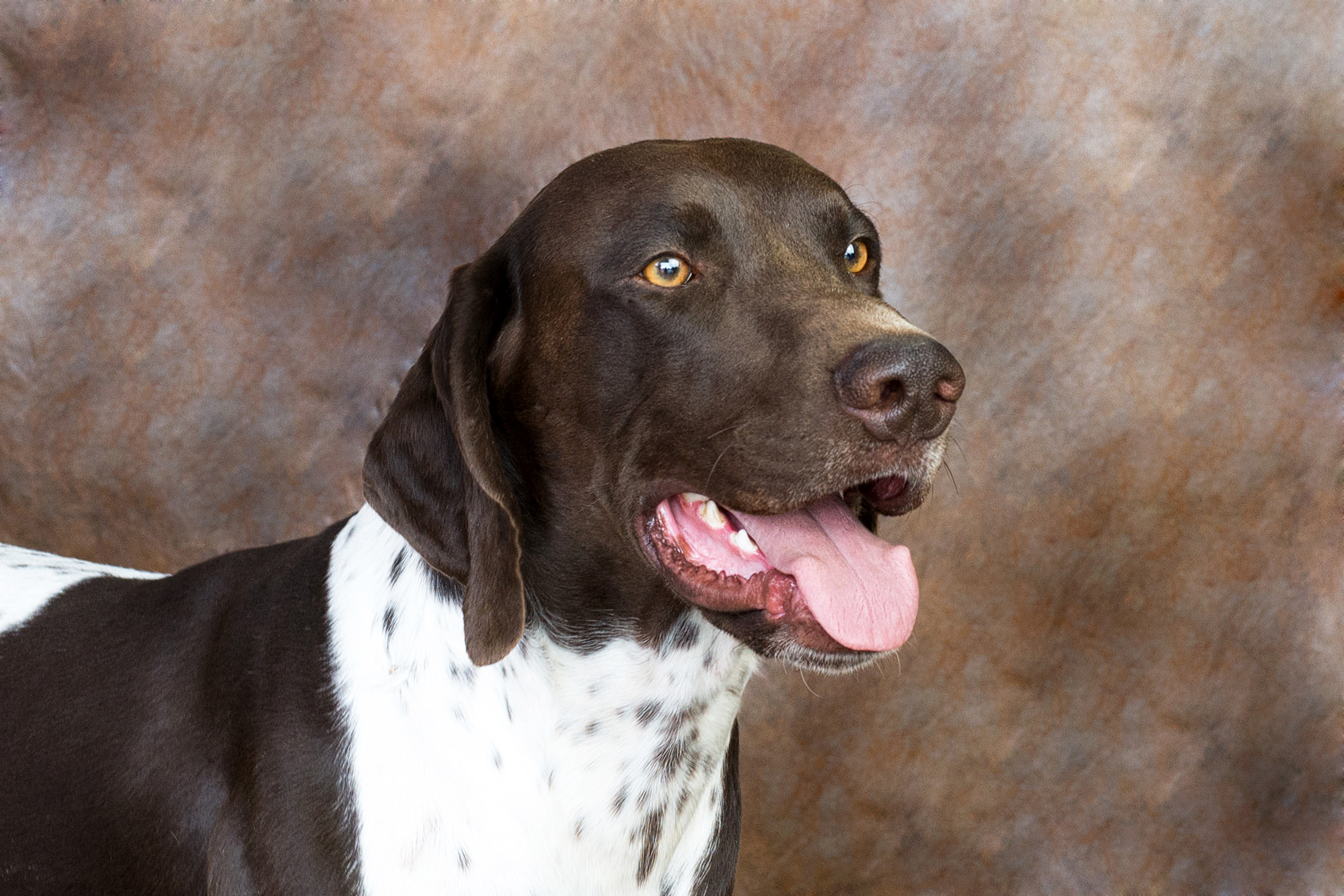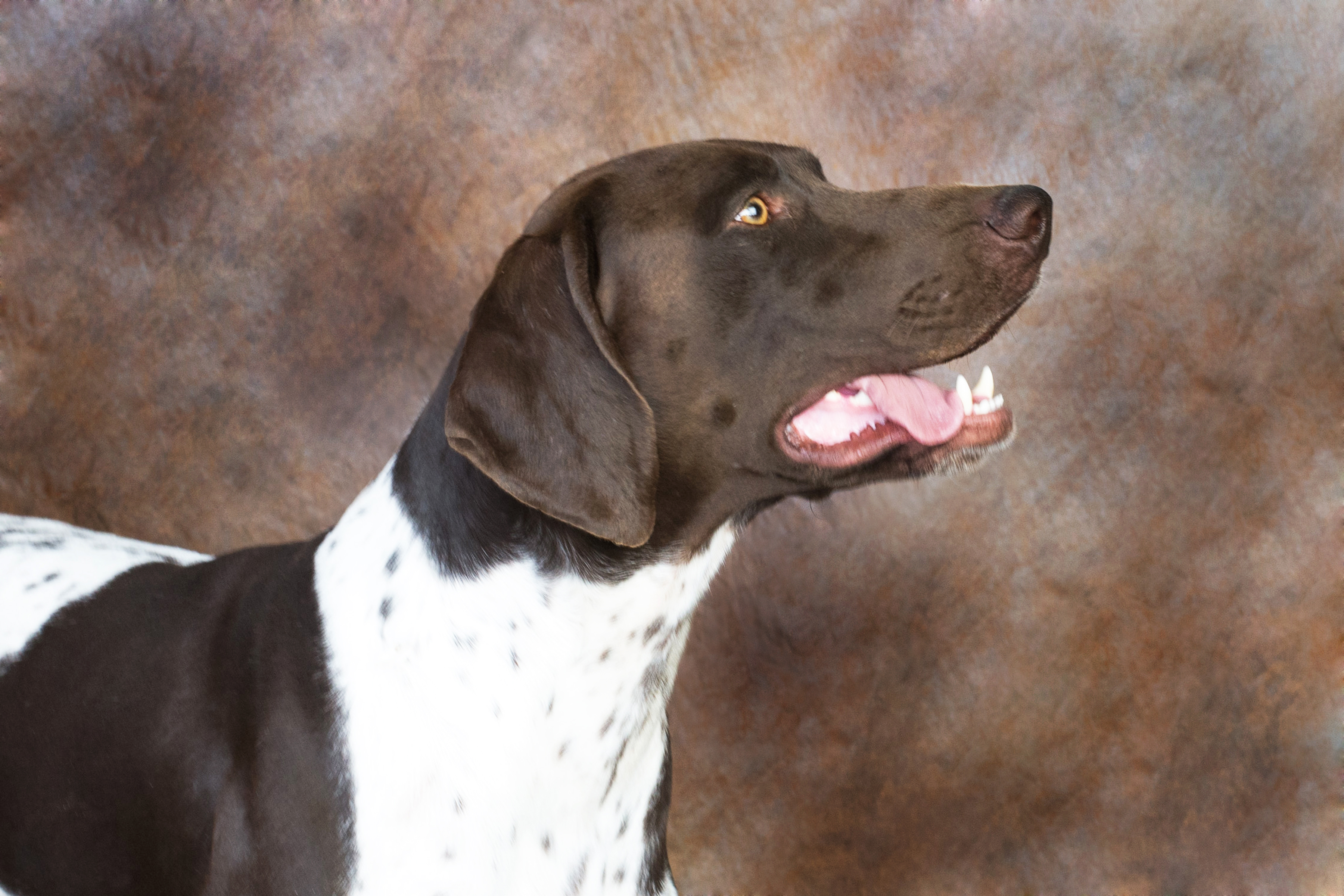 -------------------------------------------------------------------------
4XGMPR HRCH KB'S Princess Sage SH x 4XGMPR HRCH Cloud's Bold Bear of Nereus MH
Sage has tons of energy in the field whether she is running hunt tests or wild bird hunting. She loves to train but her favorite thing to do is compete in the National Bird Dog Circuit. She has earned titles in AKC, HRC, APLA and the BDC. She is a light yellow in color and is clear of eic, cnm and pra, her hips are good and her hips andeyes are normal. She has a strong point and passes it onto her pups. Bear has an excellent temperment and has lots of expreience hunting wild birds. Bear is very easy to train and both are excellent house dogs. Bear is also eic, cnm and pra clear has excellent hips and normal eyes and elbows. This will be an excellent litter of hunt test/hunting/family dogs.
5 generations of pointing labs

FC/AFC titled dogs

GMPR Grits of Black Forest SH (hall of fame)

4XGMPR HRCH Bar None's Snake River Otter MH QAA (hall of fame)

FC AFC Rebel with a Cause

2001 US Open Pheasant Champion GMPR MHR Rik's Risky Raider MH (hall of fame)

CP Minn Horse and Hunt Club Thor (hall of fame)

GMPR Cajun of Black Forest MH (hall of fame)

FC AFC Dare to Dream

FC AFC Pinn Oak's Texas Rex

4XGMPR HRCH Bear Grits of Black Forest MH (hall of fame)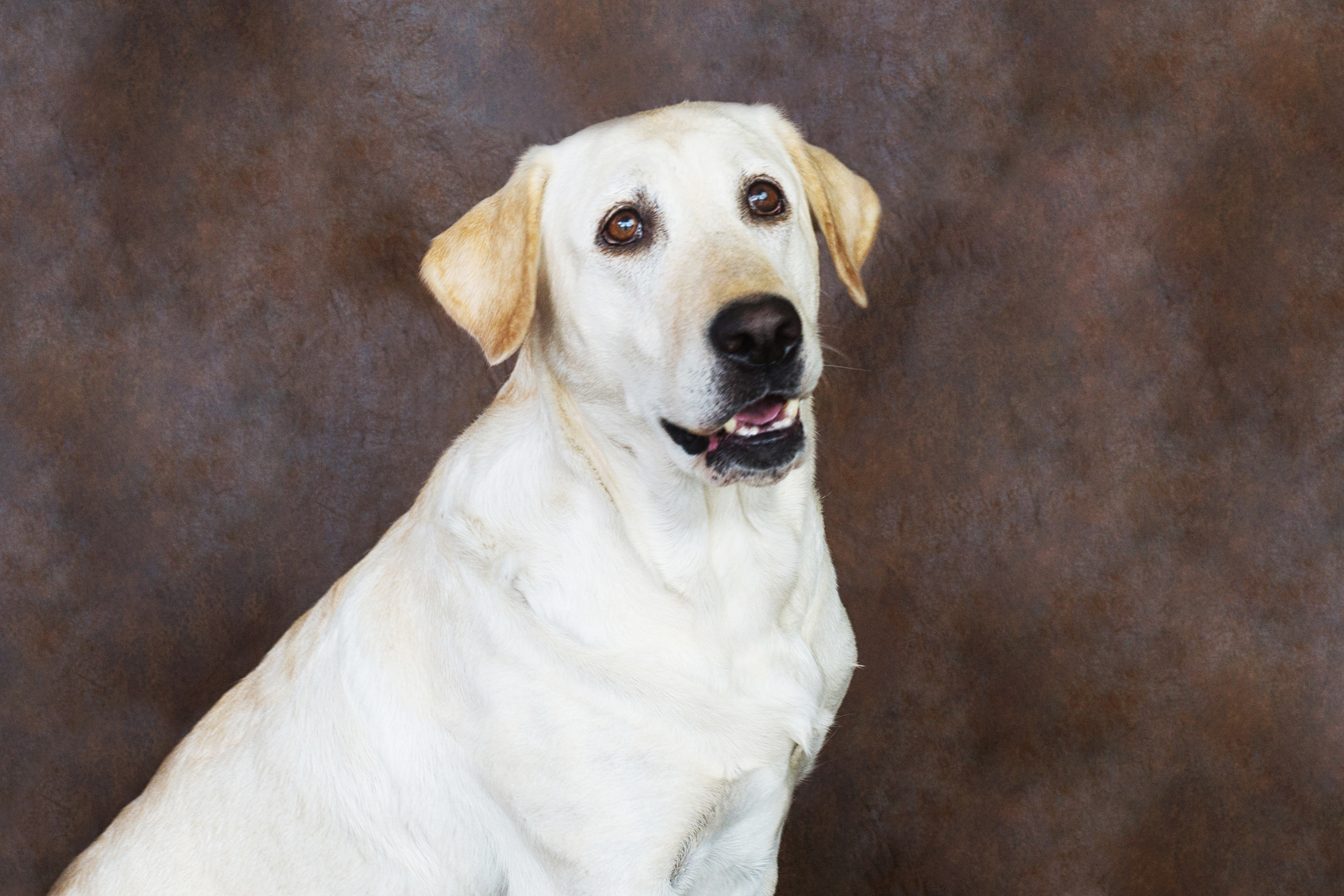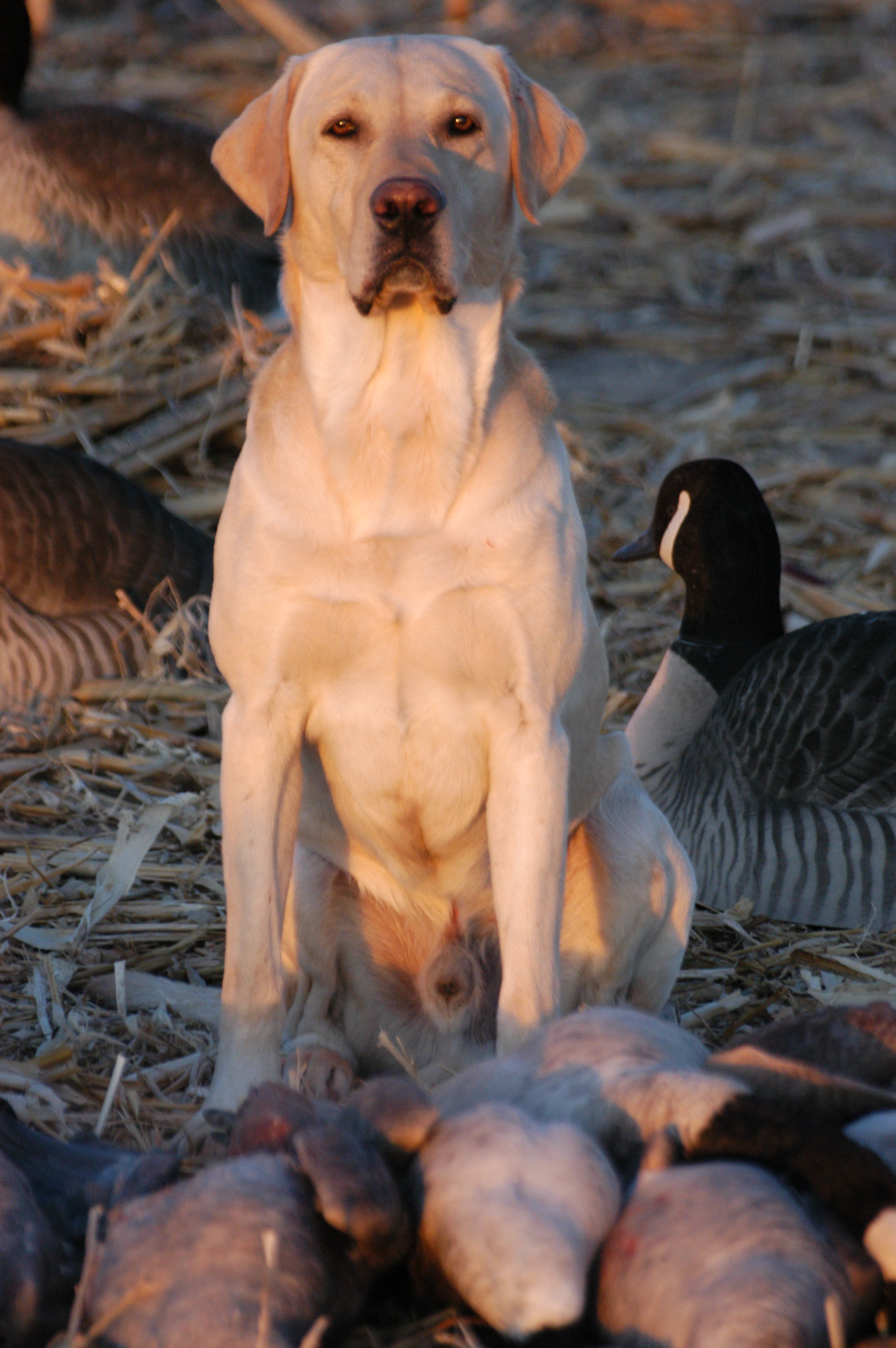 -------------------------------------------------------------------------
HR BDC CH SM KB'S Warrior Princess JH x 4XGMPR HRCH KB'S Hunters Dream SH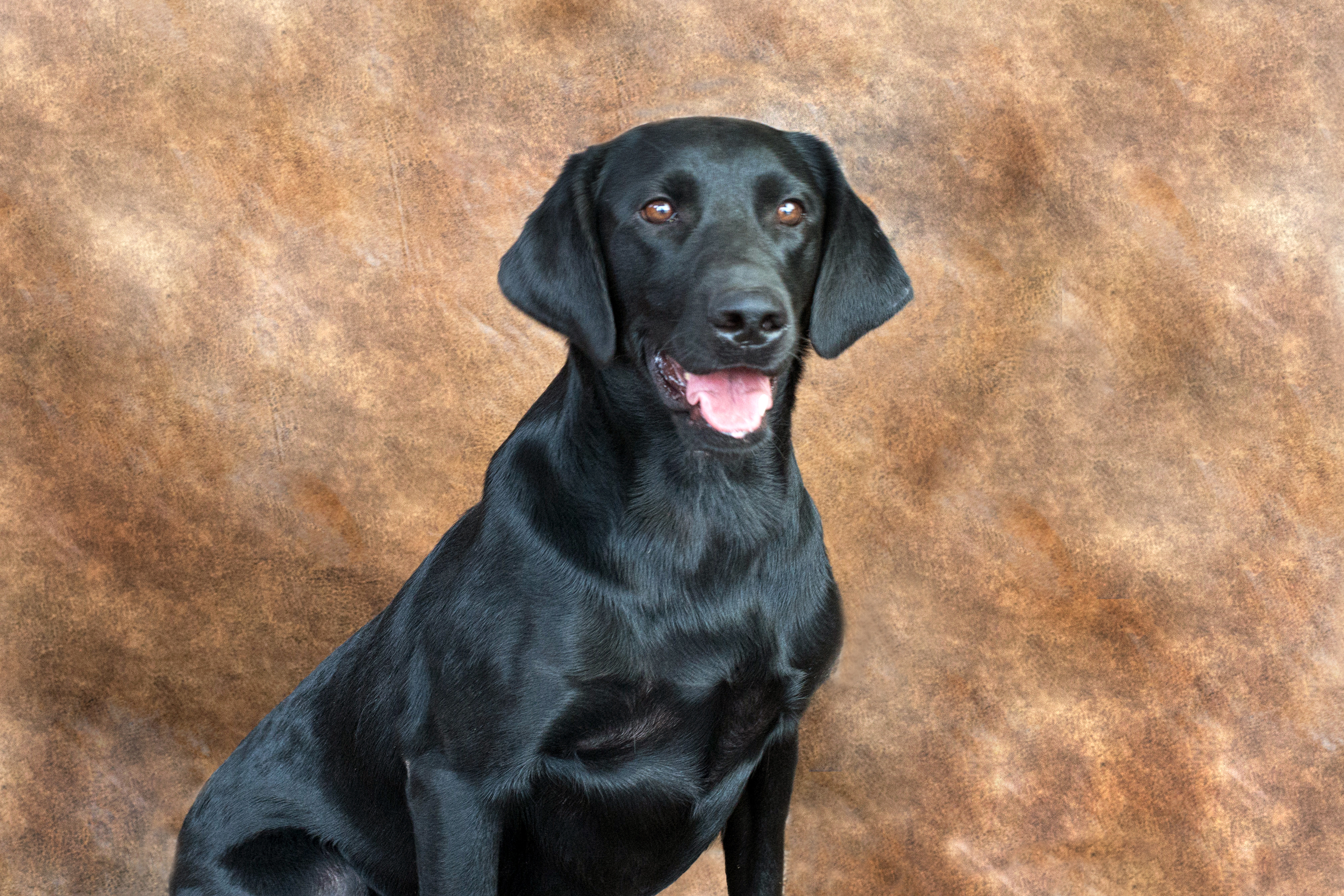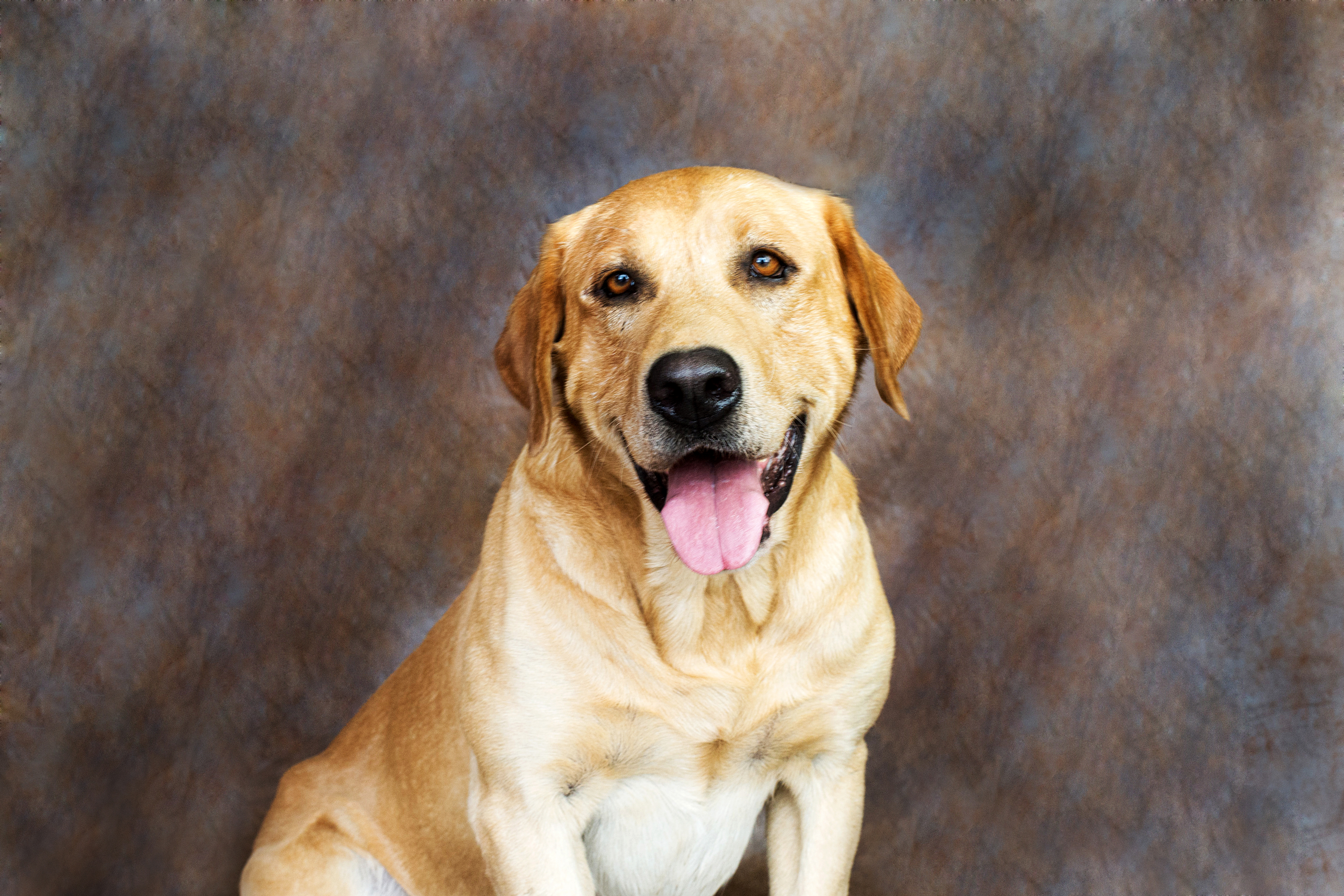 Terzah has a personality all her own and is a fireball in the field. She loves to train and run in the bdc and hunt wild birds in fact she loves what she does. Terzah won her first Super Major with the National Bird Dog Circuit in 2016 and is a BDC CH, she has also earned her Hunting Retriever Title with HRCH and is now running Finished. She has earned her Junior Hunter Title with AKC and will be running Senior in the fall of 2017. She will continue to run in the National Bird Dog Circuit where she is top in her region/ Terzah's Sire is 4XGMPR Wandermers Tazverniti MH QAA and her Dam is MPR HRCH KB'S It's Showtime of Bearpoint JH. Terzah has generations of pointing labs and field trial labs as well as Master Hunters and importantly dogs that hunt upland and waterfowl. Terzah is a great housedog also and loves kids. Hunter is a 4XGMPR with the APLA, and HRCH with HRC working towards his 500 points and a SH with AKC working on his MH Title. Hunter also runs in the BDC where he is a BDC CH in the pointing division. Hunter has 5 generations of pointing labs in his pedigree as well as field trial champions. The combination of Terzah and Hunter will be a litter of focused, trainable, fun loving puppies. Both Terzah and Hunter are clear of all genetic diseases including D locus and have good hips and normal elbows and eyes.
NAFC FC AFC Cody Cut A Lean Grade

FC AFC Code Blue (hall of fame)

FC AFC Hilltop's Hayseed

FC AFC Pinn Oak's Texas Rex

4XGMPR HRCH Black Forest's Bear Grits MH (hall of fame)

NAFC FC AFC Trumarc's Zip Code (hall of fame)

FC AFC Dare To Dream

GMPR Grits of Black Forest SH (hall of fame)

FC AFC Teddy's Ebonstar James

FC AFC Rebel With A Cause

4XGMPR HRCH Bar None's Snake River Otter MH QAA (hall of fame)